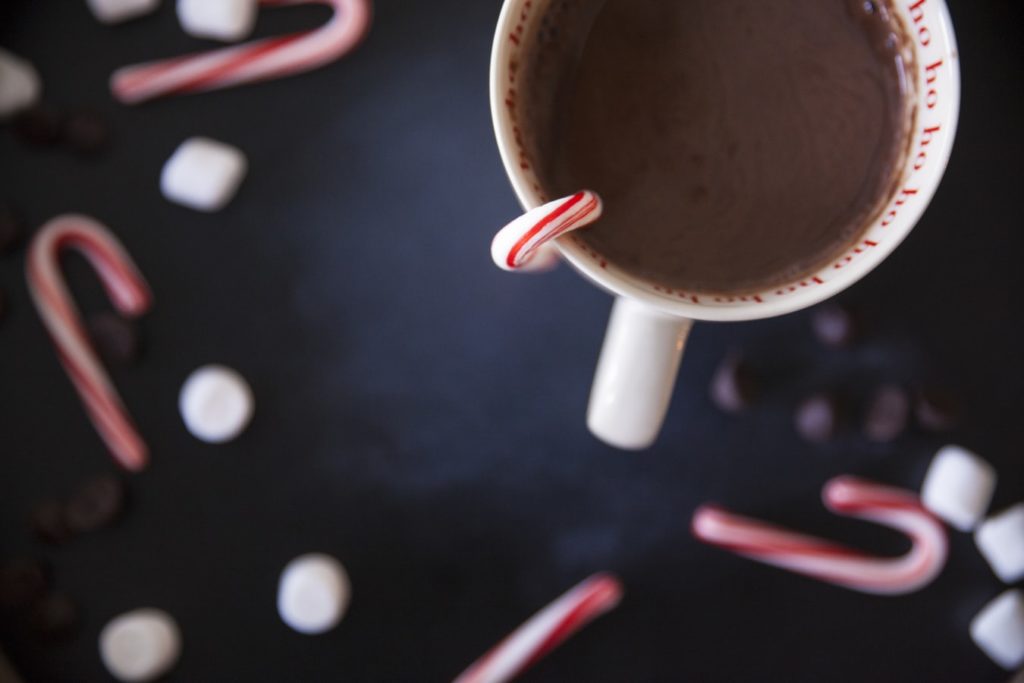 Can't get to your favorite café? Elevate a powdered hot chocolate packet with these effortless add-ins.
1. Make it minty
Prepare hot cocoa mix as usual. Before enjoying, stir in one drop of peppermint essential oil. Garnish with a sprig of fresh mint for a pop of flavor and color
2. Spice it up
For a warming, chai-spiced cocoa, pour powdered mix into a mug. Add a dash each of ground cinnamon and ginger and a pinch each of nutmeg and cardamom. Stir, and add hot water. Serve with a cinnamon stick for whimsy.
3. Add in ameretto
For an adult beverage, prepare hot chocolate as usual. Before serving, stir in 1 ounce of amaretto; top with whipped cream and chocolate shavings for a special twist.