These adorable little treats will delight party guests; they smell so scrumptious, you'll have to resist the temptation to taste them!
Vanilla-coconut Bath Bombs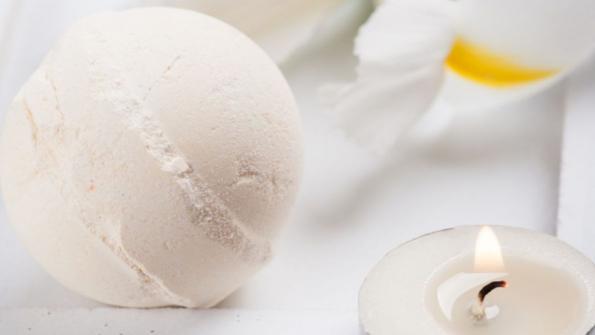 Combine baking soda, citric acid, cornstarch and salt in a bowl; whisk thoroughly. In a separate small bowl, combine water, coconut oil and essential oils. Slowly add the liquid into the dry mix. Pack mixture tightly into the candy molds, or shape into balls and place in ice trays or shot glasses to dry. Once dry, remove to ensure the form has kept; then place back into the molds, ice trays or shot glasses for a 2-in-1 holiday gift.