This lemonade is crisp, soft, fiery and cooling all at the same time. It also moonlights as an excellent hot tea, just heat it up as-is and enjoy!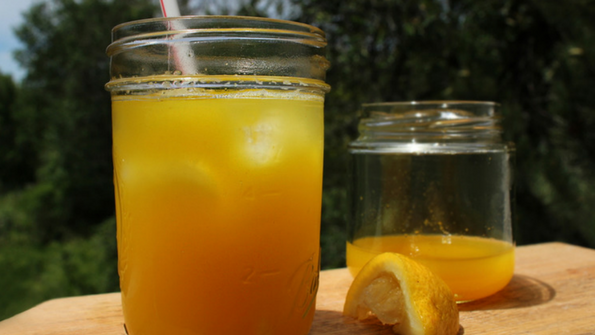 Place water, ginger, turmeric, lemon juice, honey and black pepper in a high-speed blender and liquefy.

Pour mixture through a strainer.

Skim foam off the top as you would with homemade broth.

Chill or serve immediately over ice.
When this drink sits still some very fine sediment will form on the bottom of the container. A mason jar is ideal for storage so it is easy to shake before serving.