Simplicity itself. For a luscious twist, try Strawberry Shortcake Pops made with a cashew nut-cream layer.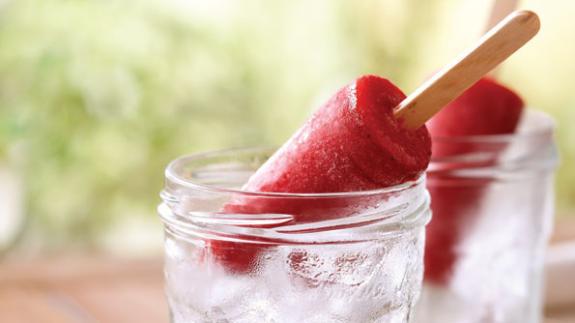 Pulse strawberries in a food processor until fully puréed; taste and add sweetener if necessary. Divide strawberry mixture among eight 3-ounce pop molds. Freeze until set..
Nutrition Facts
Strawberry Ice Pops
Amount Per Serving
Calories 45
% Daily Value*
Total Carbohydrates 11g 4%
Protein 1g 2%
* Percent Daily Values are based on a 2000 calorie diet.
PER SERVING: 45 cal, 0g fat (0g mono, 0g poly, 0g sat), 0mg chol, 1g protein, 11g carb, 1g fiber, 0mg sodium