These spicy little bits pack a delicious punch.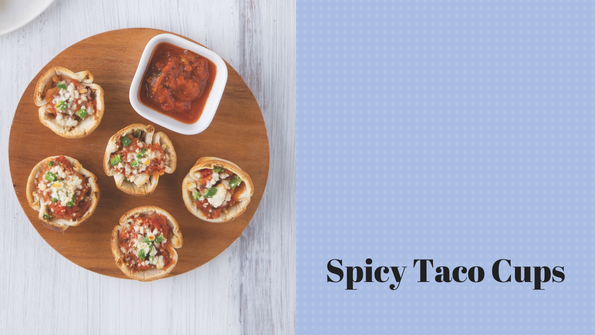 Use a wide-mouthed mason jar to cut out palm-sized rounds from soft flour tortillas. Stuff each round into a cup of a mini muffin pan, pressing gently to create tiny bowls

Fill each tortilla bowl with refried beans, diced jalapeños, spicy salsa and crumbled Cotija cheese.

Bake at 350° for 10 to 15 minutes, until the cheese is melted and the tortillas turn golden brown.

Serve with taco sauce or salsa.