Sesame seeds add a nutritious crunch to buttery salmon and prove a weeknight meal can bring some gastro magic. Can't find wild salmon? Rainbow trout or arctic char are good swaps.

Sesame Seed Crusted Salmon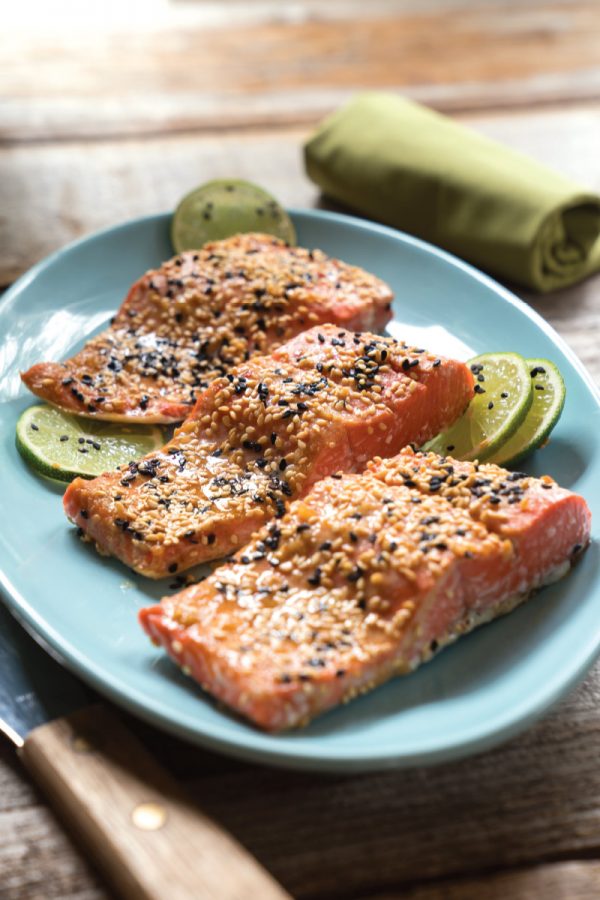 Dairy free
Whisk together miso, soy sauce or tamari, lime juice, ginger, sesame oil, and crushed red pepper flakes. Brush tops of salmon with miso mixture.

Place fish on greased baking sheet, skin-side down, and sprinkle on sesame seeds. Bake until fish is cooked through, about 15 minutes.
Per serving: 382 calories; 34 g protein; 23 g total fat (4 g sat. fat); 7 g total carbohydrates (0 g sugars, 3 g fiber); 581 mg sodium
Going plant based?

The same miso spread and sesame coating can be used on tofu, which is then seared in a skillet for about 2 minutes per side.