Perfect for appetizers or midnight snacks, this easy-to-spread pesto blend merges healthy fat and fiber ingredients with skin-boosting nutrients from the NeoCell Collagen Powder.
NeoCell Almond Pesto Spread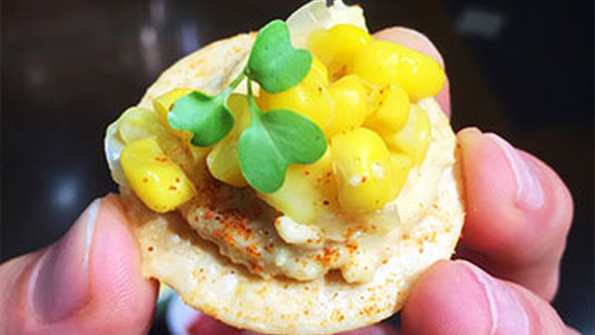 In a food processor, blend almonds, nutritional yeast, collagen powder, lemon juice, soy sauce, cayenne and garlic powder into a pesto-like consistency.

Dollop almond pesto mixture onto rice crackers. Top with a dash of cayenne pepper, corn and fresh sprouts.