Makes eight 2-ounce servings / This is a surprisingly rich sauce with a variety of uses. Serve it warm as a dipping sauce for fresh fruit and berries, using fondue skewers; or it's a great topping for dairy-free frozen desserts made with soy or rice milk, which come in a variety of tasty flavors.
Healthier Chocolate Sauce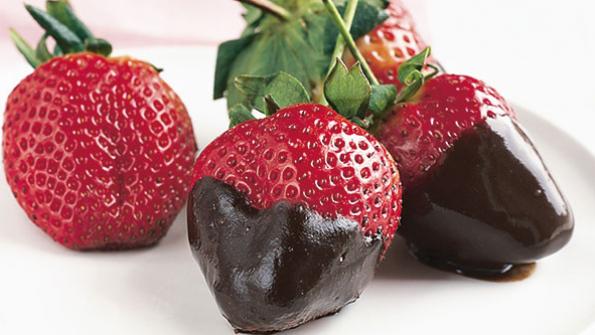 In a small, heavy-duty saucepan, combine the sugar, soy milk and cocoa and bring to a very gentle boil. Reduce heat and simmer for 4-5 minutes, stirring with a wire whip to avoid burning. Mix the arrowroot with 1 tablespoon water, add to cocoa mixture and continue to cook for 2-3 minutes.

Serve heated or at room temperature. Store in refrigerator for up to two weeks in an airtight container.