An invigorating exfoliant, this blend is filled with micronutrients from the ocean.
DIY From-the-Sea Salt Scrub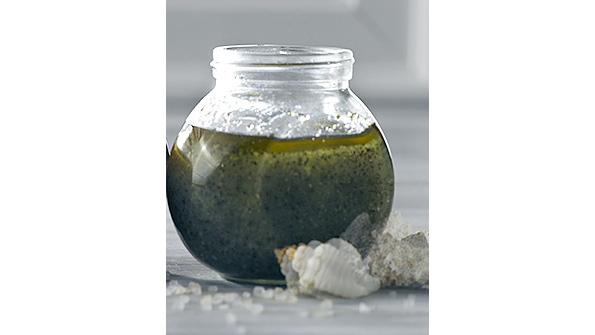 Put salt in a container that comes with a sealed lid. Slowly add the oil, mixing as you pour.

Add powdered seaweed, and mix well.

Add a few drops of essential oil, if using.

For the most intense exfoliating, apply to dry skin in a circular motion and wash thoroughly.