Serve this not only with turkey, but slathered on roast beef sandwiches, steak, and chicken. Or try it swirled into chicken or tuna salad. It's sweet, tangy, and spicy, just like chutney should be. When giving as a gift, package it in a glass jelly jar and accompany it with your favorite brand of curry powder.
Cranberry-Apricot Chutney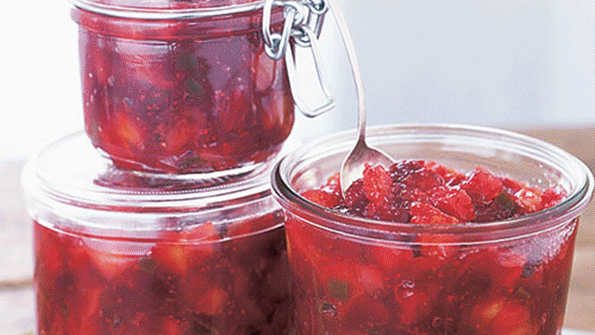 Place cranberries, apricots, apricot nectar, chilies, and sugar in a small saucepan. Cook over medium-high heat, until cranberries are soft and all the liquid has been absorbed, about 10 minutes. Set aside to cool.

Add salt, lime and orange zests, and nuts. Use immediately, or cover and refrigerate for up to two weeks.