This Valentine's Day, whether it's a romantic dinner for two or a small gathering of friends or family, everyone is sure to feel the love with these flavor-packed recipes.
Inspired by authentic Spanish tapas, these small-bite dishes are meant to be shared with drinks before dinner, and they're so delicious you might not need that final meal.
They can be served several ways:
traditional Western style
as a larger meal
in a more traditional Spanish tapas style as smaller shared dishes
Tapas go way back

Did you know that tapas date all the way back to the 13th century? There are many theories about how tapas came to be.

One claims tapas as a king's remedy for "hangovers," eaten as small meals while drinking to help absorb alcohol.
Another claims that barkeepers would serve a small piece of cheese, ham, or bread on top of your drink as a lid "tapa" to keep flies and dust from gathering.
Barkeepers were also thought to serve small samples of their menu to patrons as enticement to order food and more drinks.

Whichever theory is correct, we all benefit from these small side dishes loaded with delicious flavor.
Broth and Wine-Braised Cannellini Beans
Roasted Cauliflower with Vinaigrette and Crispy Prosciutto
Butternut Squash Bravas with Sweet Garlic Yogurt Drizzle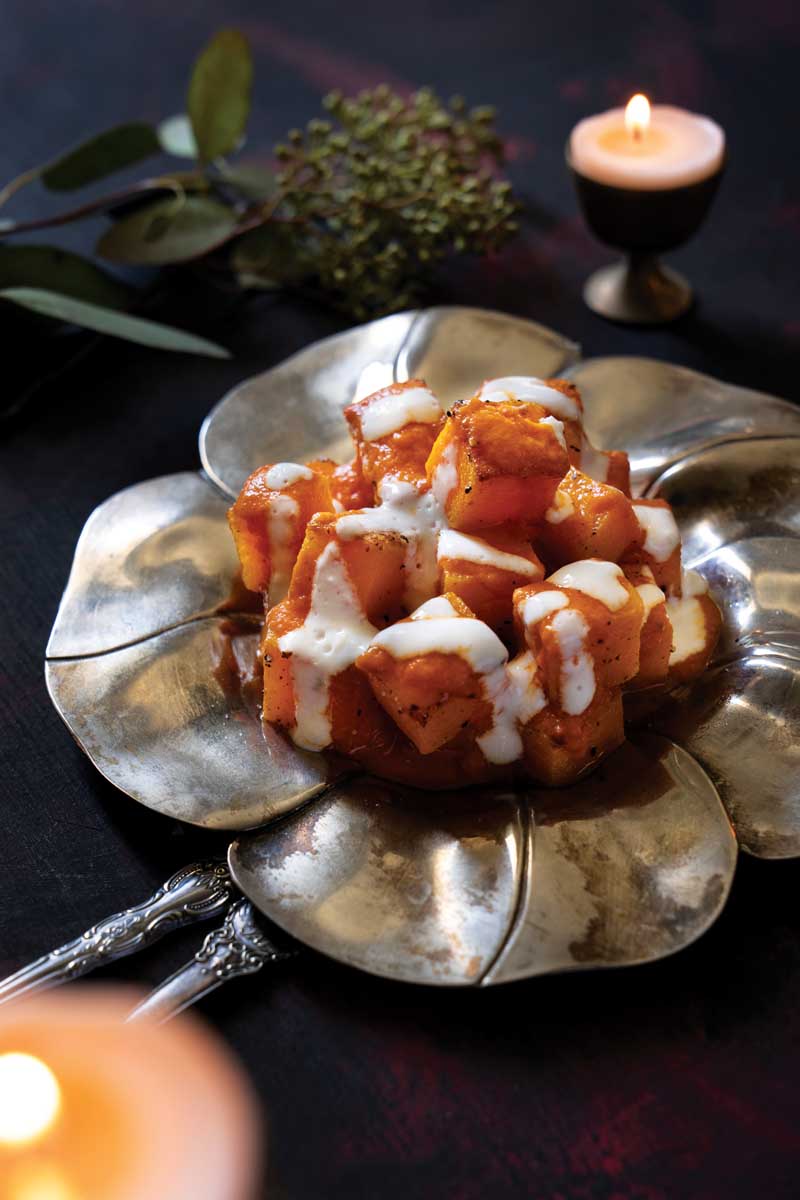 Spicy Chocolate Mousse with Churro Crumble