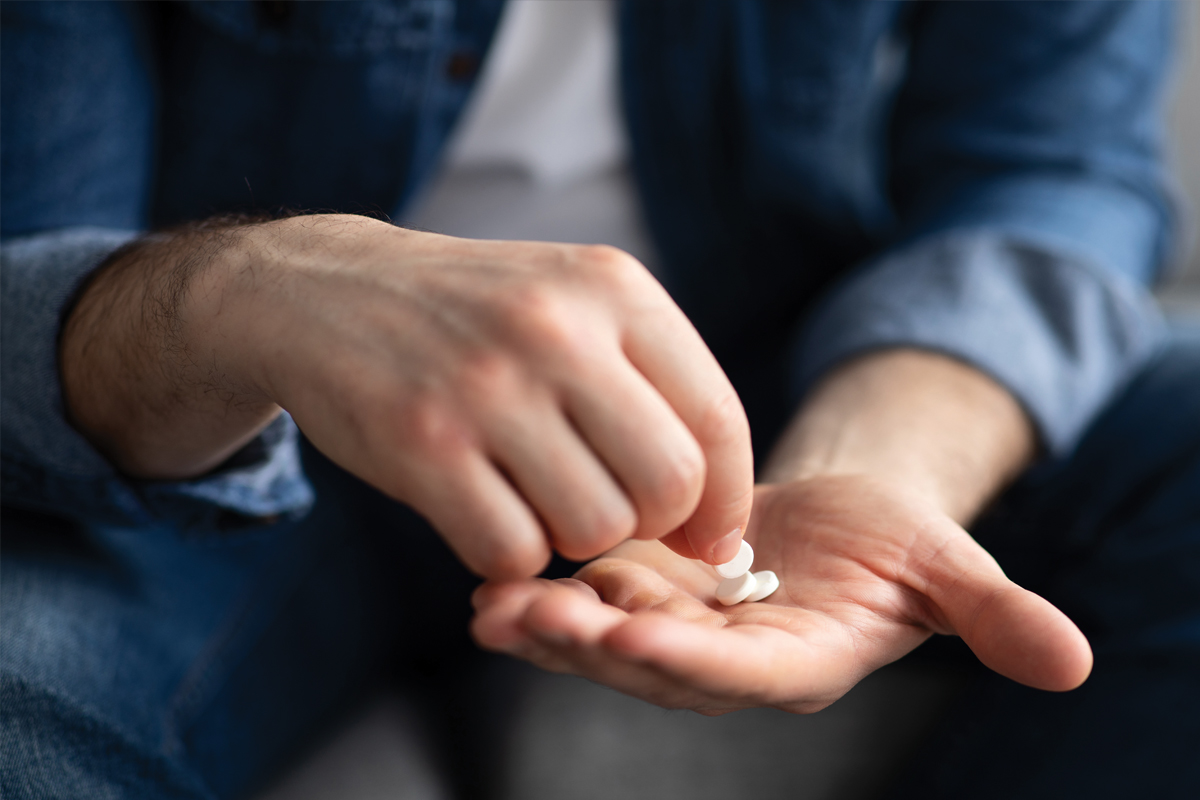 Thanks to plenty of awareness campaigns (think hairy upper lips and Movember!) for men's health, guys are showing signs that they're tuning in to their bodies and their health. This awareness can be a powerful prevention tool.
Staying on top of regular screening tests can give us a head start at forestalling major diseases like diabetes, heart disease, cancers, and "below-the-belt" issues. Keep reading to learn some of the most
Fact 1: Men who avoid diabetes through prevention methods, including healthy lifestyle choices, [reduce their risk of cardiovascular disease] by at least 9 percent.
 

Risk factors for type 2 diabetes

Most people with diabetes (roughly 90 percent) have type 2 diabetes. Some of the risk factors for developing type 2 diabetes include

being 40 or older
have a close relative with type 2 diabetes
be in a high-risk group (like African, Asian, Indigenous, South Asian)
high BMI or weight circumference
high blood pressure, LDL, or triglyceride levels
smoking
 

| | | |
| --- | --- | --- |
| Screening test | How often? | What it reveals |
| Fasting blood sugar (FBS) | at least every 3 years for men 40 years or older (more often if risk factors exist) | measures blood glucose after 8 hours of fasting; usually the first screening test for prediabetes and diabetes. |
| Glycated hemoglobin (A1C) | follow-up to FBS for diagnosis or after diagnosis to measure blood glucose control | measures average blood sugar over the past 2 to 3 months (fasting isn't needed) |
Fact 2: Men are, on average, about twice as likely to suffer a heart attack than women[SETBOLD] and are diagnosed with heart disease about 10 years younger.
 

Screening test
What it reveals
How often? 
HDL
levels of good cholesterol; high levels are linked with lower heart disease risk
usually done as a "lipid panel;" at least every 5 years from age 20; more often depending on results, age, and cardiovascular disease risk
LDL and VLDL
levels of (bad) cholesterol that can contribute to buildup of arterial plaque
Triglycerides
measures levels of these fats in the blood; too high is a risk factor for heart disease
Blood pressure
measures pressure in your arteries as your heart pumps
minimum every 2 years (more often if risk factors exist)
 

Prevention—by the numbers

30%—Percent decline in newly diagnosed heart disease over 10 years
23%—Percent decline in the death rate per 1,000 people with a known heart disease over 10 years
Fact 3: Two-thirds of men avoid going to the doctor for as long as possible. But many major diseases offer few warning signs or symptoms, so [regular medical checks and screening tests are important tools for prevention].
 

Prostate cancer is the second-most frequent cancer among men. The good news? Statistics Canada reports that the 5-year net survival rate for prostate cancer is 93 percent.
 

| | | |
| --- | --- | --- |
| Screening test | What it reveals | How often?  |
| Prostate specific antigen (PSA) | levels of PSA in the blood; PSA may indicate other (benign) conditions like benign prostatic hyperplasia | on recommendation from health care practitioner for men from 55 to 69 years |
| gFOBT or FIT stool tests | blood in stool may reveal pre-cancerous polyps or tumors of the colon | every 2 years from 50 to 74 years, if not at high risk for colorectal cancer and only on health care provider's advice from age 75 |
| Colonoscopy | follow-up test; not generally used as a screening test, except where risk for colorectal cancer is high (e.g., genetic history) | used to detect colorectal cancer for those at high risk; frequency depends on risk level |
 

When you need nutritional help

Our everyday nutrition has a big impact on our overall health, whether we get that from our diet or added supplementation. Here are some nutritional helpers we should be mindful of and the important health benefits they offer men.

| | |
| --- | --- |
| Nutritional helper | Benefits |
| vitamin C | immune health, wound healing, bone health, antioxidant protection |
| vitamin D | bone health maintenance, decreased risk of cancer mortality, mood stabilization |
| vitamin B6 | red blood cell formation, brain processes and development, immune function, and steroid hormone activity |
| vitamin B12 | brain support, red blood cell genesis support, energy booster |
| magnesium | muscle repair, neuromuscular facilitation, blood sugar control |
| zinc | sleep support, digestive support, reproductive organ support |
 

Too tired to consider adrenal fatigue?

Often dismissed by traditional endocrinologists, adrenal fatigue is the concept that chronic stress affects our adrenal glands causing overuse and, eventually, potential failure.

Our adrenal glands, which sit atop the kidneys, are responsible for releasing cortisol into the bloodstream when we're under stress. However, adrenal fatigue theorizes that these glands can enter an exhausted state, resulting in lowered cortisol levels and symptoms such as brain fog, low energy, junk-food cravings, and depressive mood.

If you, like many, are experiencing these symptoms but traditional medical exams and blood tests have yet to offer an explanation, consider seeing a natural health practitioner. Creating a personalized health plan can help identify potential causes and offer solutions that will help you feel energized again.