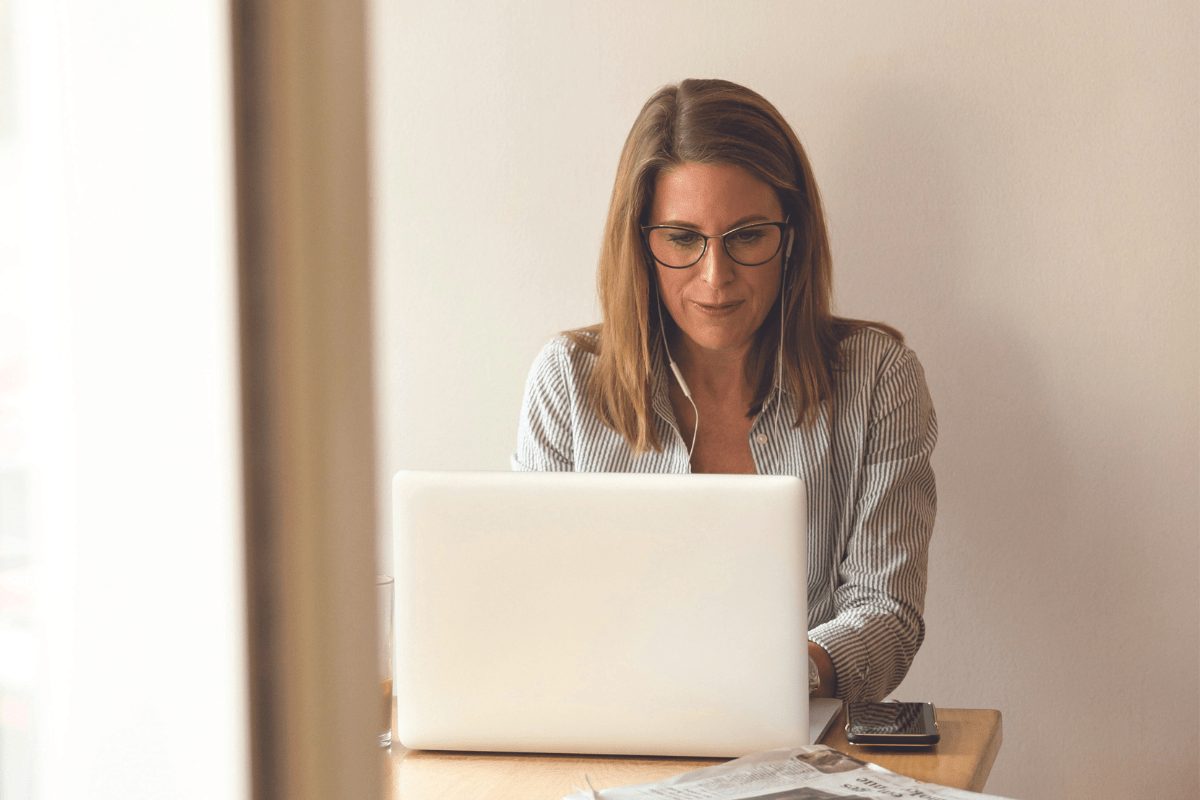 It might be part of your weekly routine to go to the gym to crunch, push-up, and squat your way to physical health. Now, mental health gyms are cropping up across North America to help you work your emotional health into tip-top shape.
Foundations of a mental gym
Mental health gyms, or mental gyms, offer consistent and accountable access to personal growth and mental health through classes, support sessions, exercises, and/or treatments.
"It's important to take care of our minds the same way we take care of our bodies in a proactive way," says Liv Bowser, founder and CEO of Liberate (liberatestudio.com)—the fitness studio for your mind.
Cory Chadwick founded his gym, The Mental Gym—Live Your 10 (mentalgymlife.com) out of a feeling that started in high school: that he had potential, but he didn't know how to tap into it.
"School taught us how to get by, not how to be the best version of ourselves," says Chadwick.
After encountering a rare brain virus at 16 and, later, his mother's mental illness and eventual suicide, he came to realize he could either ride it out or start to rewire his thinking. He embarked on his own path to mental fitness and eventually created his mental gym to help others do the same.
Gym or conventional counselor/therapist?
Not all mental gyms are built the same. According to Chadwick, The Mental Gym isn't the same as going to therapy. He says it's for those who are doing well and are seeking happiness and more out of life.
At Liberate, class leaders include certified mindfulness and yoga practitioners. While they developed the Liberate Method, which combines modalities including yoga, conversation, and journaling with a mental performance coach, Bowser likens the classes to the SoulCycle or Peloton of mental fitness, and not a substitute for therapy or counseling.
Other gyms, such as Coa (joincoa.com), offer classes led by licensed therapists, where clinical integrity is forefront, according to Dr. Emily Anhalt, clinical psychologist and co-founder of Coa. But that still doesn't mean attending Coa is the same as therapy.
"The goal is to help you strengthen the elements of mental health that allow you to face and move through life's inevitable difficulties in a more equipped way," she explains.
Perks of toning your mental muscles at a gym
According to Anhalt, framing the notion of working on your mental health as exercise rather than therapy helps people feel more comfortable about attending. It often convinces attendees to start therapy as well.
"I think they realize their impressions about therapy were not quite right," she explains. "We've seen a lot of people who come to our classes [end up] feel[ing] the permission and excitement to try therapy as a result, which is a nice complement to the classes."
Flexibility is another perk of attending a mental gym. Depending on the gym, you can attend in person or online in the comfort and privacy of your own home. You may also choose to attend an individual or group session.
Mental fitness studios also make boosting your mental health more accessible by offering memberships at lower rates than a therapy session. For instance, Liberate offers a monthly membership of US$19, which includes access to their on-demand library and one live community session.
A place for community
According to a report from the Centers for Disease Control and Prevention, levels of anxiety and depression rose sharply in the US in April and June of 2020 when compared to the previous year.
With some of the stress Americans are feeling stemming from unease with stepping back into their social lives, mental gyms enable opportunities for connection.
Liberate offers private sessions for birthdays, reunions, and happy hours. These provide an interesting alternative to the typical happy hour or trivia night and also offer an opportunity for bonding and skill building, says Bowser.
The Mental Gym—where members are mostly from Toronto, but also based in New York and London—enables opportunities for networking and deep connections. It engages members in vulnerable conversations they may not be able to have with friends and family because of a fear of being judged.
"When you don't have a filter, it allows for vulnerability and connections on a much deeper level," says Chadwick. "Members feel a connection and support for each other."
B vitamins for a brain boost

B vitamins play a role in regulating inhibition and excitation, processes that influence how information is transmitted in the brain. Their regulatory function is important, since too much excitation has been linked with many neuropsychiatric disorders, including anxiety and depression.

One 2022 study showed taking high-dose vitamin B6 tablets reduced feelings of anxiety and depression. The same study showed that high-dose vitamin B12 supplementation produced trends toward changes in anxiety and visual processing.

Low levels of folate (known as vitamin B9) have been linked to depression. Combining folic acid (a synthetic form of vitamin B9) with antidepressant medications has been found to enhance production of serotonin and dopamine. More recent research suggests further research is warranted into vitamin B supplementation alone for patients with depression.
Mental health home gym

Quick tips to make your home supportive to your mental health

Surround yourself with greenery

According to various studies, indoor plants enhance job satisfaction in office workers, reduce psychological stress, improve mood states, and improve cognitive health.

Make a meditation space

Create a meditation corner in a quiet area of the house by decorating with soothing colors and keeping candles, incense, and essential oils on hand. A 2022 study found inhalation aromatherapy with lavender and chamomile essential oils helped decrease depression, anxiety, and stress levels in older adults.

Create a cozy corner

Arrange a comfortable gathering space in your home for conversations with family/friends. Think soft lights, comfortable seating, and a welcoming vibe.
What's a workout for your mind like?

At The Mental Gym, workouts are held for one hour, once a week. Every week, a new topic that builds on the last is introduced. Past topics have included not taking things personally, optimism, and honesty.

A session starts with sharing wins, followed by performing that day's workout, which typically includes storytelling, discussion, and self-work (homework between workouts). The workout ends with takeaways and expressions of gratitude.