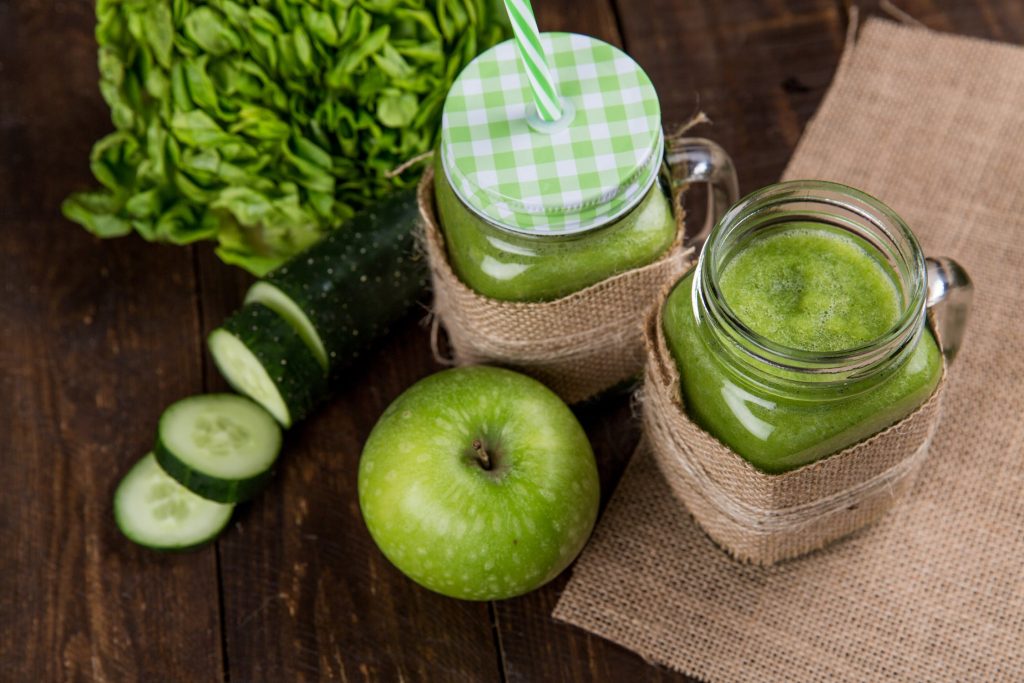 Attempting a radical detox diet may seem tempting, but often these drastic diets center on deprivation and elimination, leaving us feeling frustrated, tired, and hungry. Incorporating even small dietary and lifestyle changes can have a huge effect on our physical and mental health. Say goodbye to the detoxes of old, and hello to healthy, nutritionally rich choices that naturally help our bodies eliminate toxins and impurities.
What is a detox?
A detox is a treatment or diet program designed to rid our bodies of toxins. Our bodies have the remarkable ability to detox themselves via our liver, kidneys, lymphatic system, colon, and skin. But often, our bodies' amazing systems need a little help.
According to registered holistic nutritionist Keyrsten McEwan, "Despite good intentions, we are commonly exposed to toxins in food, water, and the environment."
Even while maintaining a healthy diet and lifestyle, toxins can build up in our system, leaving us feeling depleted. Help support the body's cleansing mechanisms by incorporating some of the following natural detoxifiers.
Add some edibles
There are many amazing foods that naturally support detoxification and overall health. Start simply by adding a few of these foods or supplements.
Find some flaxseed
Great in cereals, smoothies, or salads, ground flaxseed gently and naturally helps the colon rid our bodies of waste through a combination of soluble and insoluble fiber. A diet rich in fiber is a natural way to support detoxification of the gut, liver, and kidneys.
Try some turmeric
A yellow-orange Indian spice, turmeric, according to McEwan, may assist enzymes that flush out ingested carcinogens from our diets. Curcumin, the active ingredient in turmeric, is thought to aid natural detoxification and provide anti-inflammatory and antioxidant properties.
Cleanse with chlorella
Chlorella is a type of potent algae that contains antioxidants and anti-inflammatory properties, and is thought to improve immune responses. Chlorella, says registered holistic nutritionist Paula Blanchet, "may amplify the rebalancing process for anyone with high levels of toxins from exposure at work or in diet."
Add apple cider vinegar
Some practitioners believe that apple cider vinegar is a great way to stimulate the liver and digestion, naturally helping the body detoxify.
Get your greens
Dark green and cruciferous veggies such as kale, broccoli, collard greens, and cauliflower support natural liver detoxification and are rich in nutrients.
Eliminate offenders
Minimizing alcohol, caffeine, sugar, and processed foods is sensible. These culprits contain minimal nutritional content and may strain the body's ability to achieve optimal health. Eat well, drink sufficient water, and add supports to help elevate your body's natural elimination systems.
A whole-body approach
Detoxification is good for both mind and body. According to McEwan, in traditional Chinese medicine, "It's thought that the liver detoxifies both our bodies and our emotions, leaving us feeling better both physically and mentally." So, help your body with some extra care and support.
Supplement with self-care
Add in these supports to leave you recharged and relaxed from head to toe.
Dry brushing
Blanchet recommends dry brushing as a naturally relaxing way to stimulate movement in the lymphatic and circulatory systems, which is thought to help rid the body of toxins faster.
Sauna therapy
In addition to its relaxing benefits, evidence shows that sauna therapy has multiple health benefits, including the reduction of chronic fatigue and pain. It is also believed to help support detoxification.
Yoga, meditation, and movement
Meditate and add yoga or a short, brisk walk to reduce stress and get moving.
Tech overload
Excess screen time takes away from the present and may leave us anxious and overstimulated. Stay mindful of mental strain; take time away from tech.
Nurturing ourselves both physically and mentally through a healthy diet and lifestyle may be the most positive act of self-kindness imaginable. Change is empowering, but start slowly and consult your natural practitioner.
McEwan reminds us not to underestimate the power of changing just one thing. Before long, you'll feel cleaner, lighter, and healthier.
Detoxes to avoid
Say no to fad diets and supposed solutions that are low in nutrients and unhealthy in the long term:
no-food diets and fruit-only juices
harmful laxatives and diet pills
colonics
the Master Cleanse