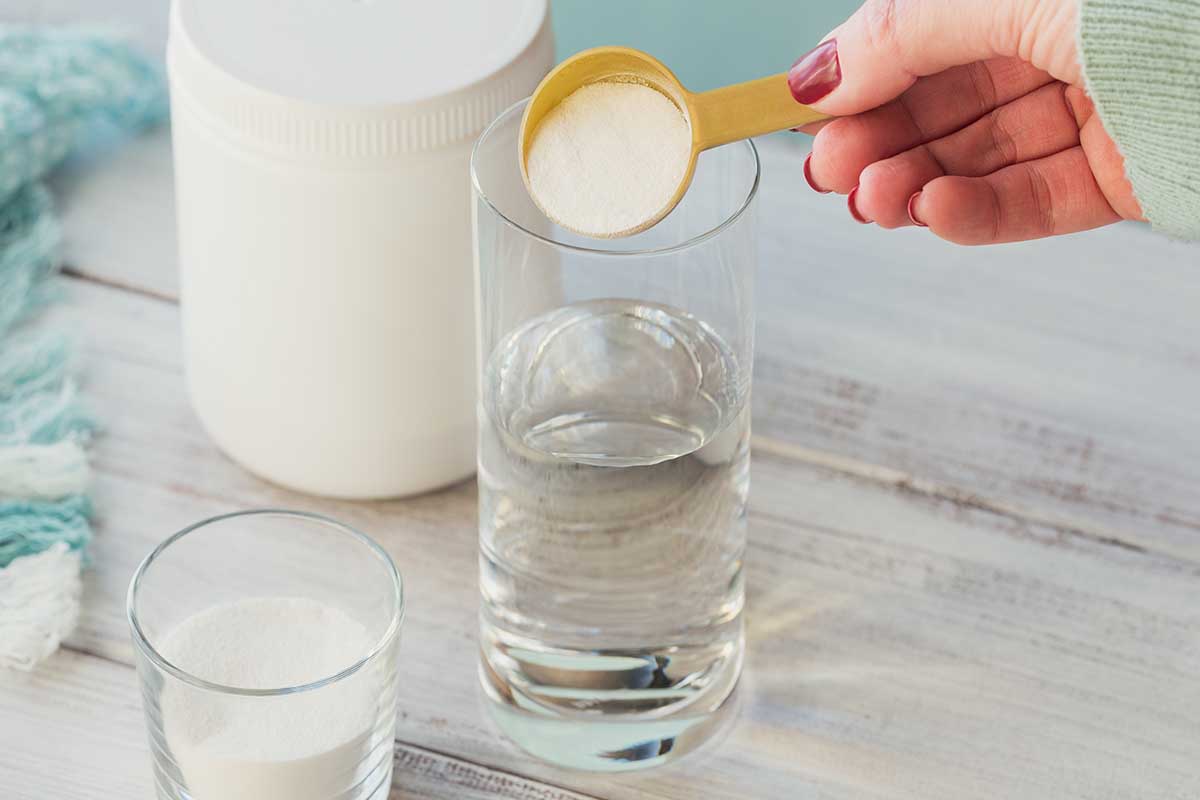 Collagen, the most abundant protein in our bodies, gradually decreases as we age, leading to stretching of the skin, noticeable aging, and wrinkles. Because of this, supplementing with collagen is becoming an increasingly popular tool in the men's health toolkit. Studies continue to expand on the extensive benefits of collagen for skin and beyond.
What the research says
Research has shown that there are differences between male and female skin that can impact the way they react to different treatments. Skin hydration, pigmentation, and thickness are typically higher in males, which may prove important when considering the use of collagen for male skin health.
While recent studies have demonstrated collagen's ability to improve skin health, continuing research supports and further elucidate these benefits.
| | |
| --- | --- |
| Study findings  | Study details  |
| Promising results suggested that oral collagen can aid in wound healing, and improve skin elasticity and hydration. | Journal of Drugs in Dermatology; Jan 2019 |
| Oral collagen was shown to slow skin aging and reduced wrinkles over a period of 90 days. | International Journal of Dermatology; Dec 2021 |
| Study participants showed improved skin elasticity, specifically in sun-exposed areas, after taking oral collagen for four weeks. | Journal of Dermatological Treatment; Dec 2021 |
| Both oral and topical collagen was shown to help delay the aging process through improving skin moisture, elasticity, and reducing skin roughness. | Dermatology Practical & Conceptual Journal; Jan 2022 |
Reap the rewards
Interested in the benefits of collagen? Here are a few ways you can add it into your daily routine.
Supplements
Collagen supplements are available in a number of formulations.
powders
capsules
liquids
gummies
Collagen-rich foods
Many foods contain high levels of collagen, while others encourage collagen production in your body.
bone broth
fish (skin on)
chicken
citrus fruits and papaya
leafy greens, broccoli, cauliflower
More to come 

The benefits of collagen are more than skin deep. This super protein is also being studied for a variety of other health benefits, including improved body composition, reduced joint pain, and even improved cognitive function.