Yes! It's all about changing your mindset.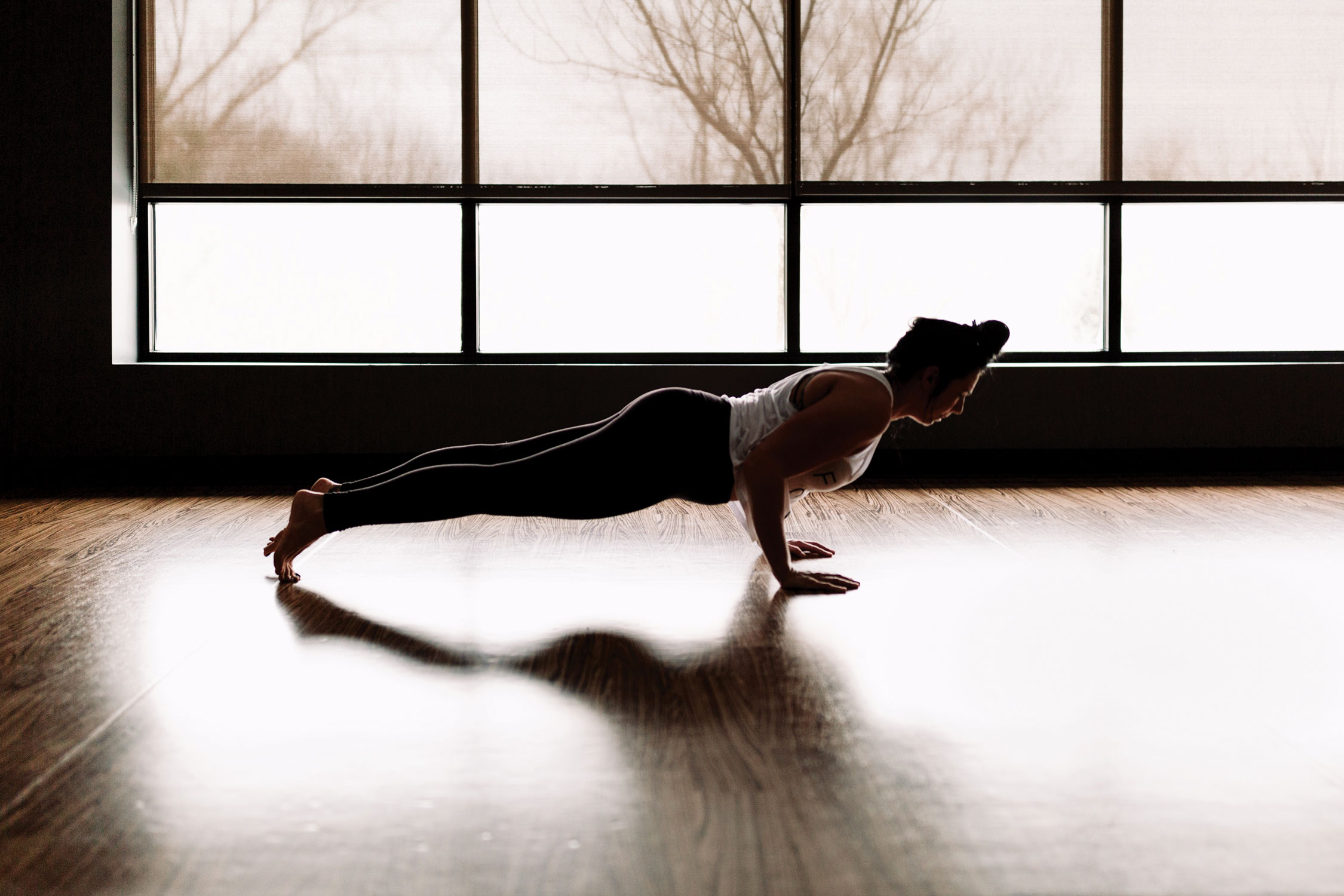 For some, exercise is a necessary evil. We trudge grudgingly to the gym, pant and stumble through a boot camp, or jog half-heartedly around the block. Others seem to genuinely enjoy exercise. They skip to Pilates wearing a big grin or knock out push-up after push-up with ease.
So, what's the secret to loving exercise? Science says it might be all about your mindset. In one study, researchers asked 40 women—some very active, others not so much—what makes them feel content and fulfilled. Regardless of their activity level, the women all gave pretty similar answers: They valued connecting with others, having time to relax, and accomplishing goals.
Researchers found, however, that the inactive women viewed exercise as something that didn't fit with those values. They felt that legitimate workouts had to be difficult, intense, and time consuming—basically, the opposite of what they wanted out of their leisure time. The active women, on the other hand, felt that exercise aligned with their values. Staying fit helped them build connections, relax, and achieve their goals.
The researchers suggest that in order to enjoy exercise, we might need to rethink our definition of what it looks like. Not every workout needs to last more than an hour and leave us feeling drained and sweaty. In fact, the Physical Activity Guidelines for Americans recommend we get at least 150 minutes of aerobic exercise a week—that's less than 30 minutes a day and could include laid-back activities such as brisk walking and bike riding. (The guidelines also recommend doing muscle-strengthening activity at least two days a week.)
Let's stop seeing exercise as a punishment. To get you started, here are some proven motivation techniques that can help you stick with your fitness goals—big or small—and might even make you look forward to your next workout.
Clearly define a goal
Goals like "I want to be healthy" are too general to keep us motivated. Psychologists say the best goals are specific, measurable, attainable, relevant, and time-bound (SMART). For example: "I want to lose one pound every month this year" or "I will run every Monday and Wednesday for 15 minutes."
Write it down
Write your goal on sticky notes and plaster them wherever you may need a little motivational reminder: on the bathroom mirror, in your wallet, on your computer monitor …
Make it all about that bass
Music is a powerful motivator, helping us to increase muscle strength, enhance heart rate, and improve endurance. Choose songs with a quick beat—the fast tempo will keep you moving swiftly. Make a gym playlist of your favorite songs, and only let yourself listen to these songs when you're exercising.
Banish boredom
Sticking to the same routine and getting bored can quickly kill your motivation—and leave certain muscle groups unused. Weiss suggests trying a new style of workout, such as beginner courses in CrossFit, Pilates, yoga, and anything else that catches your fancy. Outdoor exercise can be especially boredom-busting.
Use the buddy system
Work out with a buddy or a group. The social element motivates many of us. Non-human friends count too. Studies have found that dogs motivate their owners to exercise more.
Reward yourself
When we use the SMART system of setting a goal, we have specific, attainable thresholds that we should be hitting regularly, whether that's weekly, monthly, or quarterly. Reward yourself when you reach your goals. Example rewards include new designer athletic gear, a vacation, or a small purchase like a book. You deserve it!
Save the date
Okay, now you know how to fall in love with exercise … so pick a day to get started! Tomorrow is a great choice. Consider waking up early for a quick sweat session. Studies show that people who exercise in the morning have an easier time maintaining a daily fitness habit.
Trainer tip!
"In most cases, people's lack of motivation is actually a result of frustration and discouragement," says Scott Weiss, PhD, a board-certified athletic trainer who works with NHL players. "One of the biggest mistakes that people do when they start working out is setting unattainable goals."
Could a virtual trainer work for you?
Working with a personal trainer can mean the difference between hitting your fitness goals and hitting a wall. But sometimes it's just not in the budget, or you can't get to the gym for regularly scheduled training sessions.
Virtual trainers—personal trainers who offer their services online—can be the perfect solution. There are different programs available, but in many, you have an initial consultation (often via video chat), and then the trainer creates a program you execute wherever and whenever you like (at home, outside, in a gym … ). Good virtual trainers check in on your progress and adjust the program as needed.
To figure out if you and a virtual trainer could be a match made in sculpted-ab heaven, ask yourself:
What's my budget? Virtual training is usually less expensive than in-person sessions. Woo!
What's my experience level? Because the trainer isn't around to adjust your form in person, it's best if you've nailed workout basics already.
What's my schedule? If it's packed or erratic, a virtual trainer could offer you much-needed flexibility.
What's my motivation like? A virtual trainer can provide encouragement and a level of accountability, but they're not actually standing next to you to make sure you do every last one of your prescribed squats. If you struggle to finish workouts, be realistic about whether a virtual trainer will change that.
What research am I willing to do? You'll want to find a virtual trainer who has education, experience in the type of training you need (for example, post-partum workouts), certification by a professional body (like the National Academy of Sports Medicine), and glowing reviews. That means doing your homework!