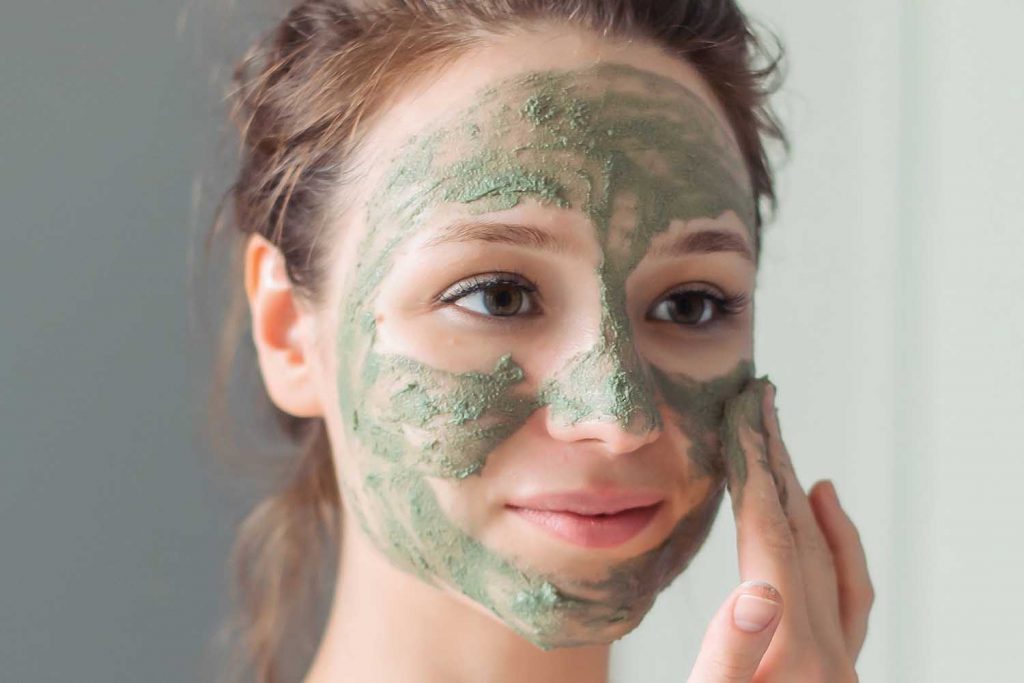 There's little doubt that what we put inside our bodies has an incredible effect on how we feel. We've all experienced that mini high that immediately follows a rainbow-hued, farm-fresh meal. Nourishing, clean foods contribute pleasure and balance to far more than our tastebuds. But consuming vitamins and fresh, healthy cuisine aren't the only ways to positively affect mood.
Beauty, it turns out, is not only skin deep. Incredibly, our porous largest organ could absorb up to 91 percent of what we put on it. This means that ingredients in our lotions, serums, oils, creams, soaps, and makeup may be absorbed by our skin and into our bodies.
A clean beauty advocate
"My wellness journey started with food, thinking about what I was putting in my body," says Oregon-based beauty entrepreneur Sara Rose Donahue, or @sararosie to her Instagram followers.
"Then it hit me: 'What am I putting on my body?'" This question came to Donahue while working in the conventional beauty industry in New York, leading her on a path toward knowledge and discovery. Her journey led to the botanical powers of natural and organic ingredients.
To Donahue, conscious beauty "is being aware, curious, and mindful." She became a passionate messenger, spreading the word about clean, conscious beauty, one product at a time.
"I like to say, 'everything you apply on your skin is either healing, helping, and nourishing it or doing the opposite,'" says Donahue, who now makes skin tinctures and balms using ingredients from her own medicinal garden. "Each day you have a choice—you get to choose what you put on your body."
Beauty and the brain
The peace of mind afforded by the ever-expanding marketplace of smaller-batch, ethical beauty formulas comes from heightened transparency and the reassuring expectation of fewer chemicals potentially affecting your brain. Anxiety, of course, is detrimental to mental health.
It's not a leap to connect the mind and skin. In fact, there's a medical field focused on that very thing: psychodermatology addresses how the two interact. For example, emotional stress can exacerbate conditions like eczema, while skin disorders can, in turn, cause depression, humiliation, and social phobia.
How to clean up your routine
The beauty industry is responding to this notion. Donahue's positive mission is to empower and prepare otherwise overwhelmed consumers. She says actually reading labels is a great first step in the journey—and it is a journey, as opposed to an overnight switch.
The Environmental Working Group's Skin Deep database (ewg.org/skindeep) of cosmetics and personal care products, along with their potential hazards and health concerns, is a pioneering and well-respected go-to for info on the ingredients you read on those product labels.
Mindfulness and grace are key to the process. Donahue also advocates "getting really granular, reaching out to brands and influencers, asking questions, and voting with your dollars."
Brain-boosting beauty?
Donahue noticed her clean beauty routine affected her self-confidence. As she pared down her products to those with simpler and natural ingredient lists (lately Donahue is loving formulas featuring sea buckthorn, algae extracts, calendula oil, CoQ10, and plum oil), she watched her complexion clear up.
"It was an acceptance of not feeling like I had to wear all this makeup and letting my skin shine through. That was really huge," she says.
This also led to a daily ritual of self-care that includes meditation. The whole process becomes a mindful, active meditation. "It's sacred time to tune in and be present and intentional," Donahue says. "[It's] 10 minutes of your day to really slow down and pour love and gratitude into your skin while thanking these awesome ingredients [that are] working in your favor."
Most of us slap on a few products quickly, but applying them thoughtfully and lovingly—think alongside incense or lit candles and calming music—makes it into a pleasurable experience that may just boost endorphins and feel-good neurotransmitters.
It's an act of self-kindness and a subtle reminder of self-worth. Identifying the way certain ingredients make you feel can also enhance the experience. Chamomile, for example, dependably makes Donahue relax, while she uses rosewater face mist as a midday pick-me-up.
Living a conscious beauty lifestyle, Donahue says, has created emotional connections to brands and products. "I absolutely feel better using an amazing, beautiful, recycled glass product, rather than the plastic thing I picked up at the drugstore."
Ultimately, she believes, your brain may benefit, too, since everything is connected. Says the clean beauty aficionado: "You're putting joy into your skin because you're stoked to use this product with an awesome story."