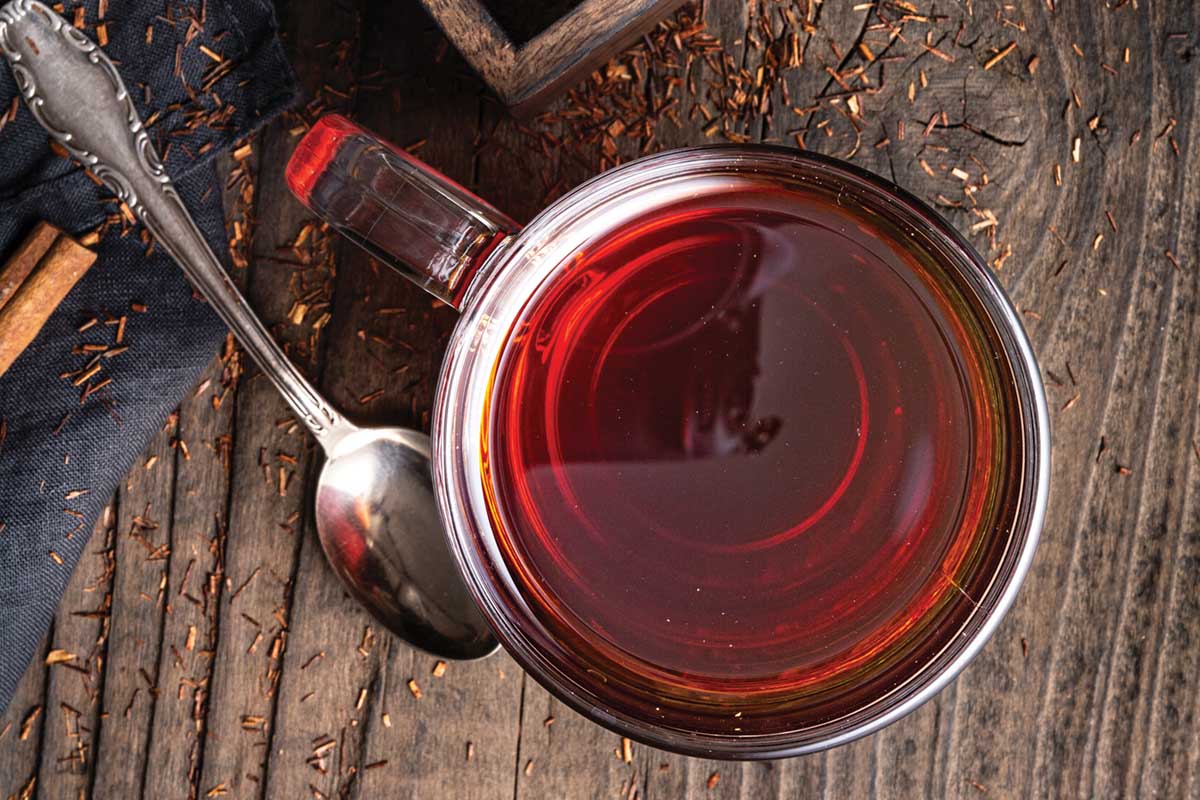 Aspalathus linearis, or rooibos (roy-boss), is a South African plant that's gained global recognition as a healthy caffeine-free beverage with antioxidant properties. It's often prepared as a herbal tea, and new research unveils its potential for inhibiting neurodegeneration and promoting healthy aging.
How does aging work?
Aging is generally believed to be a result of a number of processes that interact with one another. But, over time, our cells undergo oxidative stress—a process in which the mitochondria produce excess reactive oxygen species (ROS), the accumulation of which leads to cell damage.
As the natural antioxidant ability of the cells declines during aging, supplementation with dietary antioxidants to reduce ROS accumulation and risk of age-related diseases is often recommended.
What's new in aging research?
A 2023 study published in the journal Biogerontology discussed polyphenol-rich rooibos and its prominent antioxidant, anti-inflammatory, antidiabetic, and hepatoprotective properties.
Some of the highlights
The flavonoids in rooibos counter various hallmarks of aging. Rooibos is the only known natural source of aspalathin—a compound that, along with quercetin and isoorientin, can protect against molecular dysfunction seen in unhealthy aging and age-related diseases.
The study concluded that rooibos has significant antioxidant properties that show potential for promoting healthy aging, preserving mitochondrial function, and reducing age-related risk factors that contribute to diseases including Alzheimer's, Parkinson's, and Huntington's. There is scope for further studies to unveil the extent of rooibos' role in healthy aging.
Brewing rooibos benefits
Rooibos tea has been a traditional herbal support for asthma, diabetes, eczema, allergies, colic, and wound healing. The leaves and stems of the rooibos plant are used to prepare the tea. Both fermented and unfermented brews are beneficial as they have similar components but in different concentrations. Rooibos tea products can be found at natural health retailers everywhere.