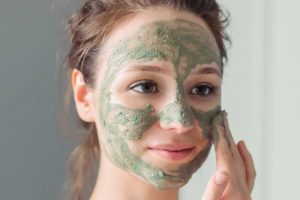 Regardless of what the media may tell us, health and beauty are not reserved for the young. Loving and caring for our bodies as we age is one of the healthiest things we can do. As we grow older, our beauty routines evolve, adapting to our changing needs. Here, we're explaining how best to nurture our unique beauty, no matter our age.
Our 20s
Considerations
Our twenties tend to bring newfound freedom and unpredictable schedules, but try not to carry that over to your beauty routine! It's helpful to craft to a routine now so you can build upon it later, tailoring it to your changing needs.
Skin care
Rest assured: acne and hormonal-related blemishes are completely normal in one's twenties. Although we may have the tendency to want to scrub them away, being kind to our skin is crucial. Consider a cleanser or toner with salicylic acid, and look for non-comedogenic, fragrance-free, lightweight moisturizers and cosmetics.
Lifestyle
Although the prevalence of indoor tanning is (thankfully) declining, young women aged 18 to 34 are more likely to use tanning beds than any other demographic. Tanning increases the risk of not only skin cancer but also premature skin aging and eye diseases, so it's a huge no-no. For these reasons, it's essential to practise sun safety and wear a good quality broad-spectrum SPF daily.
Supplements
It's challenging to obtain enough vitamin D from our diets alone. Yet vitamin D is incredibly important for so many reasons, such as immune function, bone health, and (you guessed it!), skin health. That's where supplements come in! Check out your local health food store to find one for you.
Our 30s
Considerations
In our thirties, we may start to see the effects of some of the bad habits of our younger years. We might also be in the midst of busy careers and parenting, leaving us feeling exhausted and stressed. Dark circles, fine lines, and dull skin are all common. As the cliché goes, prevention is key, so try to find time for yourself and prioritize self-care.
Skin care
The staples of a skincare routine are gentle cleansing, moisturizer, and SPF, but in our thirties, we can kick it up a notch, focusing on prevention. Consider adding an eye cream and a serum of your choice. Vitamin C, for instance, is commonly found in moisturizers or serums and is well-recognized as a safe and effective ingredient that may help reduce inflammation and prevent premature aging.
Lifestyle
We know that sleep and stress affect how we feel, but they can affect how we look too. Even though it's challenging, try to prioritize healthy sleep habits and reduce stress.
Supplements
Multivitamins are staples for pregnancy, but they can help in other times in our life as well. Vitamins and minerals including vitamin C, zinc, and B vitamins are all essential for healthy skin. For those who struggle to obtain enough through diet alone, multivitamins can step in and offer a nutrient boost. Check with your health care practitioner to have your levels tested.
Our 40s
Considerations
This decade brings about hormonal changes that we can both feel in our bodies and see on our faces. Our skin may become drier, and we may also notice hyperpigmentation (dark spots).
Skin care
Consider gentle exfoliation with products that contain alpha hydroxy acids (AHAs), beta hydroxy acids (BHAs), lactic acid, or fruit-based acids to help dissolve dead, dry skin cells and decrease hyperpigmentation. (Start slowly and be gentle with sensitive skin.) More great news: remember vitamin C? It can help with hyperpigmentation as well.
Lifestyle
Time to see a professional! A dermatologist can help you keep track of moles, freckles, and any suspicious spots to ensure they don't become cancerous. Ask your GP for a referral.
Supplements
Essential fatty acids such as fish oils play an important role in skin health. Omega-3 supplements are also thought to reduce skin inflammation, UV damage, and signs of skin aging.
Our 50s
Considerations
Change is constant, and that includes in our fifties. Here, our bodies continue their hormonal transitions, bringing about a new era. This time in our lives is worth celebrating! The key is, as always, a personalized and gentle approach.
Skin care
To target wrinkles and other signs of aging, you may wish to consider a moisturizer or serum that contains retinol (vitamin A). Start with a low concentration, and ensure that you wear SPF daily, as retinol increases sun sensitivity.
Lifestyle
Get your sweat on! Exercise isn't just helpful for glowing skin—it's also incredibly important for bone density as we age. Engage in weight-bearing exercise such as dancing, walking, or tennis, as well as strength-training exercise such as lifting weights.
Supplements
Collagen supplements are thought to help improve skin hydration and help reduce signs of aging. Many different options are available, from grass-fed bovine to marine sources, and pills to powders.
Our 60s and beyond
Considerations
As we age, our skin becomes dry and thin, and is more prone to irritation, bruising, and slow wound healing. "Gentle" is the name of the game.
Skin care
Ensure that your moisturizer contains emollients (oils that sink into the skin, such as jojoba oil), humectants (ingredients that hold water and slow evaporation, such as glycerin), and occlusives (ingredients that block evaporation, such as beeswax). Moisturizing with just an oil, for instance, isn't very effective on its own. Dry skin may also benefit from products featuring hyaluronic acid (HA), which helps to hydrate.
Lifestyle
Simple lifestyle changes can help keep our skin in tip-top shape. Avoid bathing in hot water (warm is best) and use a soft washcloth rather than a rough exfoliant. It's also a good idea to wear protective gloves while gardening or doing the dishes.
Supplements
HA can also be taken in supplement form, which may help with joint health as well as skin health.
Just add water
Does water improve our skin? Certainly! After all, our skin is 30 percent water. Hydration throughout the day is important, but drinking extra water is unlikely to help. Instead, consider these tips:
Keep showers and baths short and not too hot.
Cleanse gently to avoid stripping skin of its natural, healthy moisture.
Lock in moisture after bathing or washing with a gentle, fragrance-free moisturizer.
Use a humidifier when the air is dry.
Ask for advice
Before taking any new supplement, check in with your health care practitioner to ensure that it's right for you.
Hands off!
It can be so tempting to squeeze or pick at imperfections, but it can worsen acne, cause infection, and create scars.