Make this the year you finally master summertime makeup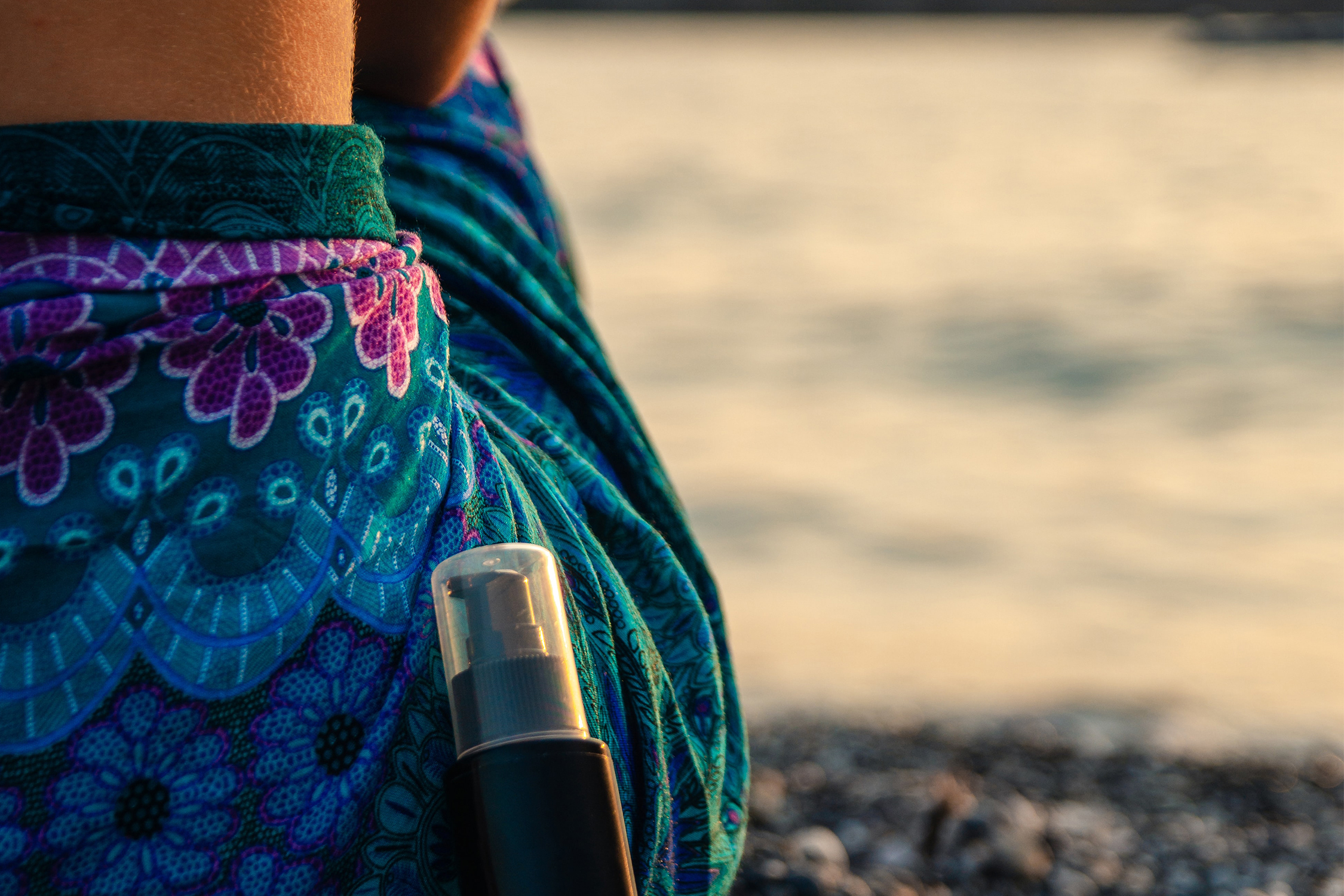 Summer is a wondrous season … but chapped lips, cakey makeup, and the dreaded sunburn can leave you longing for Labor Day.
Thankfully, the right natural makeup routine can fix these pesky problems.
Step 1: A safe base
Worn underneath any other makeup products, a quality natural sunscreen is vital all year round. It's a myth that those with darker skin don't need sunscreen—everyone's skin can be damaged by the sun.
Choose a broad-spectrum mineral sunscreen (containing zinc oxide and titanium dioxide) in cream form, rather than a spray. Be wary of SPFs greater than 50, which may not be as effective as they appear.
The how-to: Generously coat your skin with sunscreen and massage into skin. Don't forget your neck and chest area! Regardless of the SPF, sunscreen should be reapplied at least every two hours.
Step 2: Light coverage
Full coverage, move over! Makeup artist Nav Uppal says, "Humidity and heat can melt makeup into your pores, causing unnecessary breakouts. Sometimes less really is more!" Her go-to is "a lightweight tinted moisturizer because it can even out your skin tone and leave you with that 'no makeup' makeup look!"
Bronzer can also be used to achieve the look of a tan, without the damage.
When shopping for tinted moisturizer—or any other makeup—read ingredient lists carefully. Conventional chemicals to avoid include parabens, phthalates, petrolatum, and butylated hydroxytoluene (BHT). When choosing bronzer, also scan the ingredient list for talc. This chemical can pose an inhalation hazard and may even be contaminated with asbestos fibers, so steer clear of it.
The how-to: Apply tinted moisturizer with clean fingertips or a natural makeup brush for a dewy finish. Blend it into the temples and neck region for even coverage.
Apply natural bronzer to the places that the sun would naturally hit—cheekbones, forehead, and top of the nose.
Step 3: Minimal makeup
Summer is the ideal time to make use of multitasking products. Trendy lip-to-cheek formulations are perfect for travel, on-the-go touch-ups, or casual makeup days. "Finding blushes and lipsticks that look natural can be tough," Uppal explains. "Pro tip: The color in the center of your bottom lip is the color that is best suited to give you the most natural lip and cheek tone!"
Opt for a natural lip balm with SPF—there are plenty of safe, nontoxic, and even tinted options available at natural health retailers.
The how-to: Multitasking lip and cheek products often come in stick formulations that can be applied directly to skin or in small pots that can be applied with fingertips. Dab on gently and blend well.
Apply lip SPF like facial sunscreen—before going outdoors and every couple of hours thereafter. It can also be layered under matte lipsticks for a creamy finish that's safe in the sun.
Step 4: Set it
Uppal swears by setting sprays in the summer to "ensure long wear—and they also take any powder finish away from your makeup, causing it to look more like skin!"
Look for natural setting sprays or toning mists at your local natural health retailer. Popular ingredients include lavender and grapeseed extract. "Rosewater is my personal favorite because of its hydrating properties," says Uppal.
The how-to: Close your eyes and mist your face after applying makeup. Spritzing throughout the day can also help with cooling and hydrating
Get dewy-not oily-summer skin 
Use a hydrating serum after you cleanse and before you apply sunscreen or moisturizer. Key ingredients to look for include
vitamin C, hyaluronic acid, and peptides.
Choose a lighter version of your favorite natural moisturizer. Switching from a heavy cream to a lighter lotion may help reduce summer oiliness.
To simplify your makeup routine, try a tinted sunscreen! It can act as your base and give you light coverage. Just be sure it's a true sunscreen—not makeup with a bit of SPF—for adequate protection.