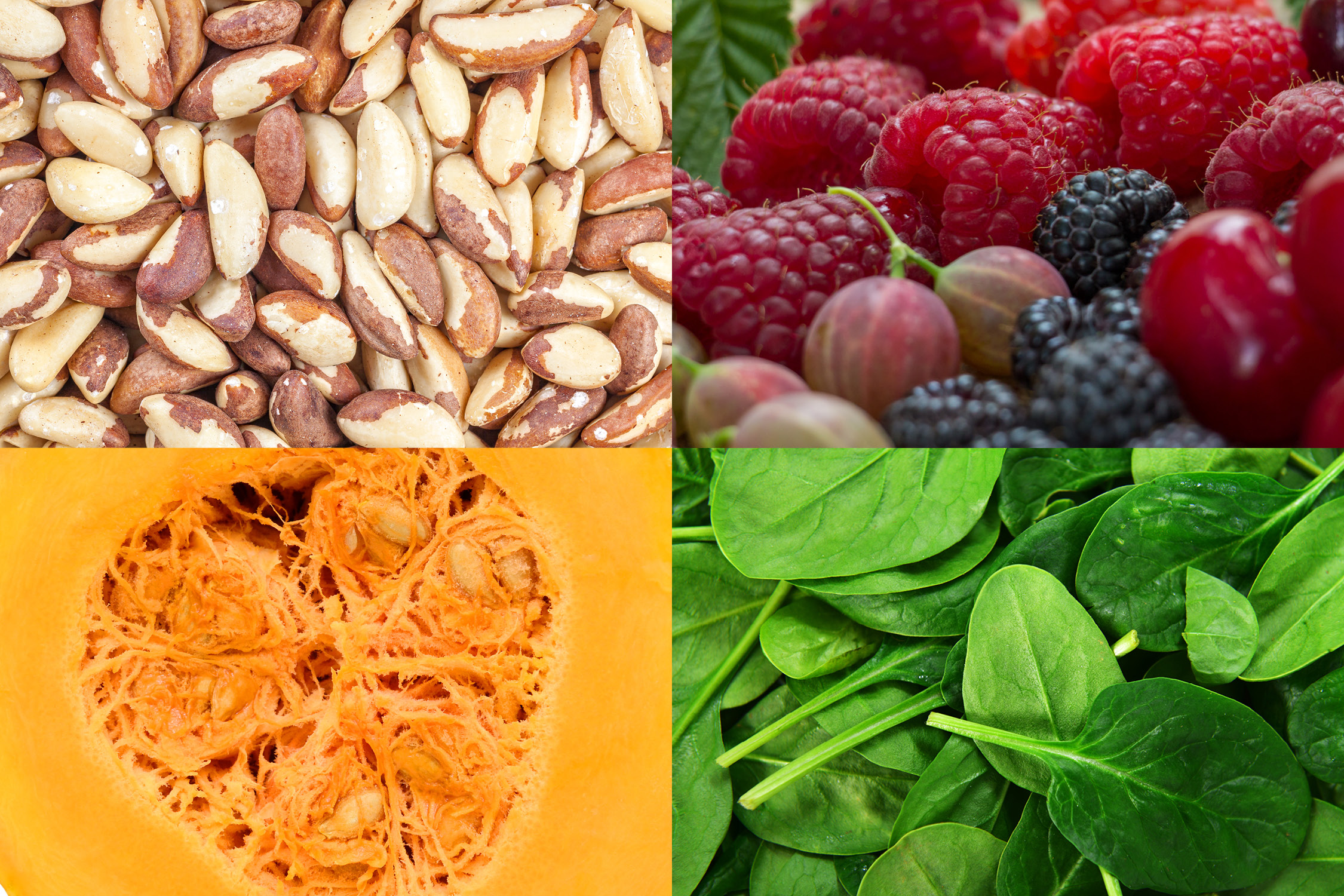 Turn your breakfast into a beauty routine
Makeover! Being smart about what you toss in your bowl could mean glowing skin. Try these four ingredients to start the transformation.
1. Brazil nuts
A single Brazil nut contains your daily recommended intake of selenium—an important micronutrient for skin health—so all you need is one crumbled over your muesli!
2. Berries
Blackberries, raspberries, goji berries, blueberries … the list goes on. The truth is, just about every berry has powerful antioxidants, and that's good news for your skin. Sprinkle an extra handful on your French toast.
3. Pumpkin
Pumpkin is high in beta carotene, which transforms into vitamin A in your body—and vitamin A is a superstar for helping keep skin youthful. Stir pumpkin puree into your morning oatmeal for a velvety texture.
4. Spinach
Like pumpkin, spinach is high in beta carotene (surprise!). It's also high in vitamin K, which can help with skin conditions like stretch marks and varicose veins. Add spinach to breakfast sandwiches, smoothies, and omelets!