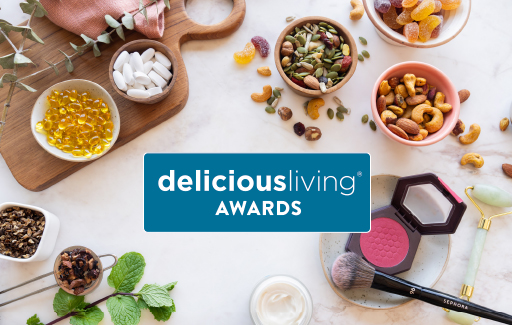 Are you ready?
It's time for the delicious living Awards! Each year, we invite retailers and consumers who love natural health to vote for their very favorite products, from supplements to snacks to skin care. Highlighting the best of the best, the awards reflect the winning products' quality, efficacy, and innovation.
Vote now and win!
Consumers, click here to vote for your favorite products.
Retailers, click here to vote for your top picks.
Just for voting, you'll have the chance to win an amazing gift basket of award-winning products. The deadline to vote is December 21, so don't delay!
Consumer Choice – Sports Product
2023
Consumer Choice – Nutrition Bar
2023
Consumer Choice – Functional Beverage
2023
Consumer Choice – Sweet Snack
2023
Consumer Choice – Savory Snack
2023
Consumer Choice – Ready-to-Drink Beverage
2023
Consumer Choice – Spread
2023
Consumer Choice – Kids Product
2023
Consumer Choice – Grilling Food
2023
Consumer Choice – Frozen Meal
2023
Consumer Choice – Dessert
2023
Consumer Choice – Condiment
2023