This healthy goodie is safe for school lunches because it's completely nut free. Plus, it's made with hearty and filling ingredients like coconut flour that keep little tummies satisfied. It's truly The Perfect Lunchbox Banana Bread!
Gluten free, vegetarian, & dairy free.
Have it your way
If you're enjoying this banana bread as an after-school snack, try slathering some almond butter on a slice—it's magical! For an extra-special treat, you can omit the dried blueberries and use mini chocolate chips instead.

The Perfect Lunchbox Banana Bread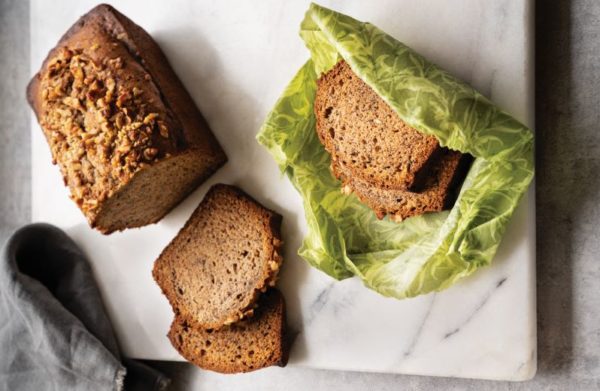 Preheat oven to 350 F. Generously grease standard-size loaf pan with coconut oil or line with parchment paper. In large bowl, combine coconut flour, brown rice flour, baking powder, baking soda, cinnamon, and nutmeg and mix together.

In separate bowl, whisk together bananas, maple syrup, oil, and eggs. Be sure melted coconut oil isn't too hot (to avoid cooking eggs). Add banana mixture to flour mixture and combine well. Fold in dried blueberries.

Pour mixture into loaf pan and bake for 45 to 55 minutes, until fork inserted in center comes out clean. You may want to cover with a piece of foil for last 10 minutes of baking to prevent burning. Once loaf has completely cooled, keep in fridge for up to 1 week (this will help it hold together even better) or freeze for up to 3 months.
Per serving: 216 calories; 5 g protein; 10 g total fat (7 g sat. fat); 23 g total carbohydrates (14 g sugars, 3 g fiber); 223 mg sodium