This Limey Orange Smoothie is one that Bugs Bunny would go crazy for; it blends a winning combo of sweet veggies and fruit, creamy cashew butter, tangy yogurt, and lime zest into a nutrient-packed smoothie that doesn't hold back on flavor. Bonus: Both orange bell pepper and carrot contain a boatload of beta-carotene, an antioxidant that is converted to vitamin A in the body and supports bone, eye, and immune health.
Put down that peeler
Vegetable peels like those on carrots and cucumbers contain valuable nutrients and fiber, so be sure to include them in the mix. High-powered blenders can also perfectly pulverize stalks from leafy greens like kale or Swiss chard.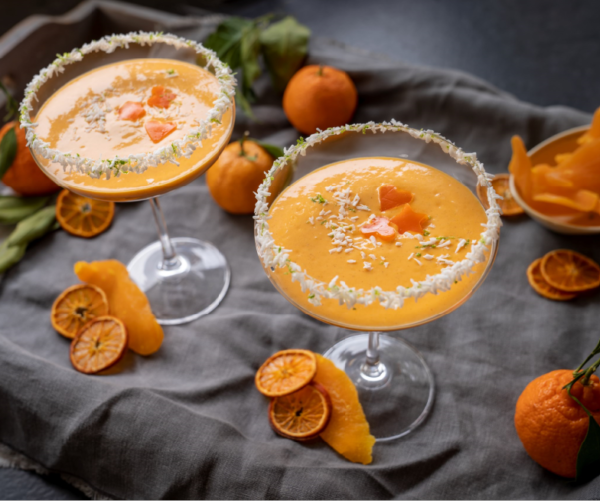 Into high-speed blender container, place all ingredients in order listed. Blend until smooth.
PER SERVING: 325 CALORIES; 15 G PROTEIN; 9 G TOTAL FAT (2 G SAT. FAT); 53 G TOTAL CARBOHYDRATES (38 G SUGARS; 6 G FIBER); 51 MG SODIUM