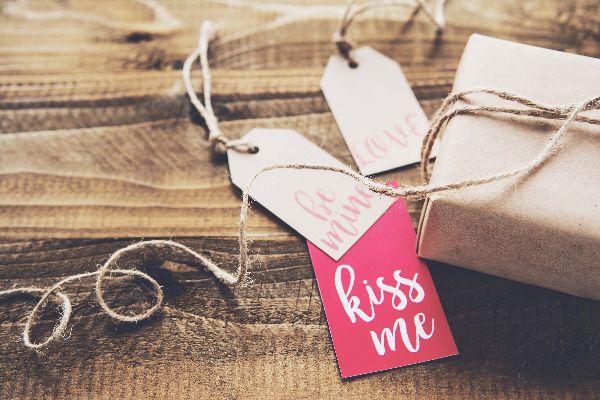 Do you love a V-Day curmudgeon or grump? Show them you care with a gift that proffers affection with minimal sappiness.
The flower hater

Give: an easy-care succulent plant

These trendy, low-maintenance plants from the cactus family require minimal water (some as little as 2 ounces per month). And unlike cut flowers that can wilt in a week, succulents last and last.

Bonus points if it's extra spiky.

The stuffed-animal hater

Give: Endangered Species Chocolate Natural Dark Chocolate with Raspberries

Sure, Beanie Babies are cute, but a shelf lined with them can mess up anyone's minimalist decor. Instead, delight with this delicious (and quickly eaten) chocolate that gives 10 percent of net proceeds to nonprofits that work to protect the world's most vulnerable species.

The diamond hater

Give: Bead for Life World Changer Necklace

Diamond mines have a long history of environmental degradation and human rights violations—particularly in Africa, where 65 percent of the world's diamonds originate. Beautiful jewelry from Bead for Life lifts Ugandan women out of poverty by teaching them skills to start their own businesses.

The chocolate hater

Give: Torie & Howard Sour Chewie Fruities

First, who hates chocolate? Fine: These satisfyingly chewy candies, made with USDA Organic ingredients, contain sustainably sourced palm oil shortening and employ brown rice syrup and dried cane syrup for sweetening. Beetroot juice, curcumin from turmeric and other natural colors tint the new, tart flavors—perfect for your sourpuss.

The "conversation hearts" hater

Give: Mr. Ellie Pooh Boxed Stationery Set Dark Blue

Those cheeky little candies are typically made with corn syrup, fake flavors and icky synthetic colors. Equally adorable, this sustainable stationary consists of 70 percent recycled paper and 30 percent fiber from … wait for it … elephant dung. This unusual (and thoroughly washed) commercial product helps minimize conflict between elephants and Sri Lankan communities.

The perfume hater

Give: Badger Unscented Beauty Balm

One of the only fragrance-free, sustainable and luxurious body balms around, this blend contains USDA Organic sunflower oil, olive oil, beeswax, rosehip, sea buckthorn and calendula—that's it! Also lovely: The Leaping Bunny Certification ensures no animal testing.