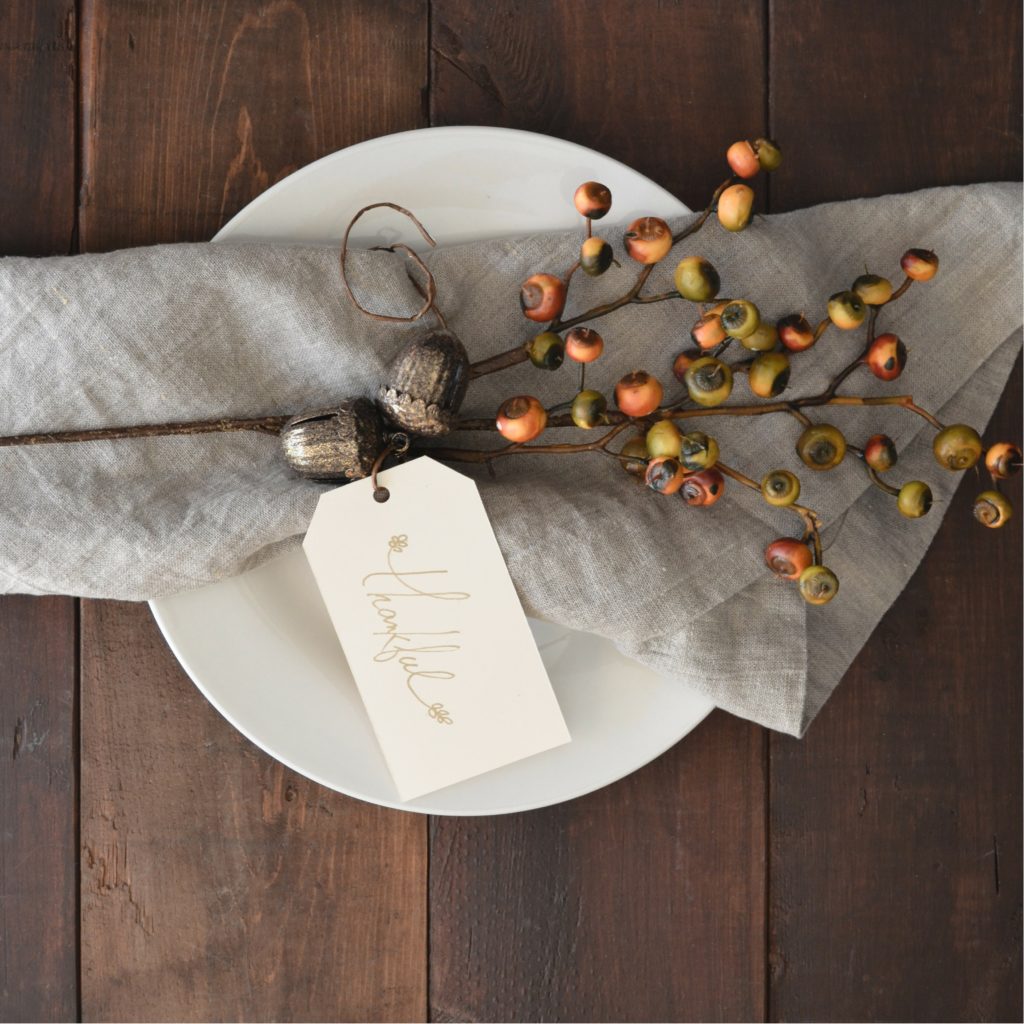 This year, ditch the expensive artificial decor and create a festive tablescape with beautiful elements that are gentle on the earth.
Get inspired by your surroundings. Earthfriendly decor starts with using natural items. Go on a walk and gather branches, leaves, palm fronds, berries, and/or pine cones. Whatever grows in your neighborhood during this season, move it indoors for your tablescape.
Let your natural grocer be your guide. Rather than buying faux greenery and plastic baubles, head to the organic produce section at your natural grocer and pick out seasonal produce. Pomegranates, pears, and artichokes can be arranged as a beautiful table garland. Whole nuts and even kale leaves or cabbage heads make for stunning centerpieces.
Select seasonal herbs. Rosemary and thyme sprigs tucked into your natural table garland or tied around napkins with a piece of twine are simple touches that evoke holiday cheer.
Think outside the box. Instead of purchasing packaged home goods, let nature inspire table extras. For example, to get rustic flair, slice fallen logs into thin rounds and use them under your dinner plates as chargers.
Embrace the eclectic look. Not everything on your table needs to match perfectly. Hunt through vintage shops and antique stores for glassware, dinnerware, and linens. Look for coordinating pieces that are similar in color or style. Bring a few discarded pieces home to give them a second life on your pretty, patched-together table. The earth will thank you, and so will your guests!
This article was originally published in the December 2019 issue of delicious living titled "5 Ways to Lay a Greener Holiday Table."