Forget the drastic resolutions. Make your life a little better with daily microresolutions.
If you set ambitious goals every January only to come crashing back to earth (and old habits) by March, you're not alone. What's a well-meaning, starry-eyed, "I can change!" kinda person to do?
Enter the microresolution: an itty-bitty behavioral change that you can conveniently tack on to your existing habits.
Here's a microresolution for every weekday in January (weekends are for fun—or for catching up if you miss a day). They're not super impressive. They won't get you ripped in 30 days. But they are doable—and you'll be surprised by how easily they become part of your routine all year long. Just remember to speak with your doctor or health care practitioner before making more significant changes or trying new supplements, and you're good to get started.
Tuesday, Jan. 1: Choose fiber before sugar
Before caving to the temptation of leftover holiday baking, eat some fiber. This limits the subsequent spike in blood sugar, and it helps you feel full so you may eat less. Adults need 21 to 38 g of fiber daily, depending on their demographic.
Instant fix: Eat a handful of raspberries for something naturally sweet and high in fiber.

Plan ahead: Next time you make breaded chicken, try breading the bird with flaxseed meal.
Wednesday, Jan. 2: Try probiotics
Probiotics aid digestion and may improve skin health, prevent colds, and assist with modest decreases in weight and BMI, but the benefits aren't just physical. Some probiotics may also help reduce negative thoughts and boost our mood so we start the year on a bright note. Take them right before a meal or snack that's got some healthy fats in it. That way you'll actually remember to pop them, and you may also increase their absorption.
Thursday, Jan. 3: Banish dry winter skin
Moisturize skin from the inside out with omega-3 fatty acid supplements. These essential fatty acids reduce dry skin symptoms, soothe inflammation, and guard against signs of aging. Pack an omega-3 supplement with your lunch so you'll be prompted to take it with a meal.
Friday, Jan. 4: Wear sunscreen
Something to keep in mind if you're planning some fun outside to start your weekend: Most of the sun's damaging ultraviolet rays penetrate cloudy winter conditions. And snow reflects up to 80 percent of UV radiation, making it worse than sun glare off beach sand or water. Apply some natural mineral sunscreen with a minimum sun protection factor (SPF) of 30 before you put on your gloves.
Monday, Jan. 7: Get your full eight hours of sleep
Start your week off right by getting to bed early. Make a quicker dinner or watch half an hour less of Netflix in the evening—whatever it takes to slip under the covers a little sooner! In one study, people who slept just a third less than they were accustomed to ate more than 500 extra calories per day.
Tuesday, Jan. 8: Boost your vitamin D
Around 5 percent of Americans experience seasonal affective disorder (SAD), while another 10 to 15 percent feel the milder "winter blues." Adequate vitamin D may help prevent SAD, and more than 40 percent of us don't get enough vitamin D, especially in the winter. Get out in the sunshine during your lunch break—and consider supplementation!
Wednesday, Jan. 9: De-stress with magnesium
Feeling stressed this hump day? Ask your doctor or health care practitioner about magnesium. Roughly half of Americans don't get enough of this mineral. Our brain needs magnesium in times of stress, and magnesium has been linked to preventing or reducing the effects of anxiety and depression.
Thursday, Jan. 10: Reduce refined oils
Avocado, applesauce, and Greek yogurt can often be substituted for highly processed vegetable oil in many recipes, especially if you're concerned about cutting calories. If you want a little indulgence, try a moderate amount of coconut oil: It may help reduce waist size.
Friday, Jan. 11: Clean up cocktails
It's Friday! You deserve a drink after work. But beware of the liquid calories in your favorite cocktail or mocktail. Try these healthier swaps: Choose sugar-free club soda as the mixer, and use fresh fruit instead of artificially flavored mixes.
Monday, Jan. 14: Walk away from a cold or flu
Just 20 minutes of walking a day strengthens the immune system. Researchers aren't sure exactly why this is the case, but they suspect that exercise flushes bacteria out of our lungs and raises our body temperature to prevent bacteria from growing into a serious infection.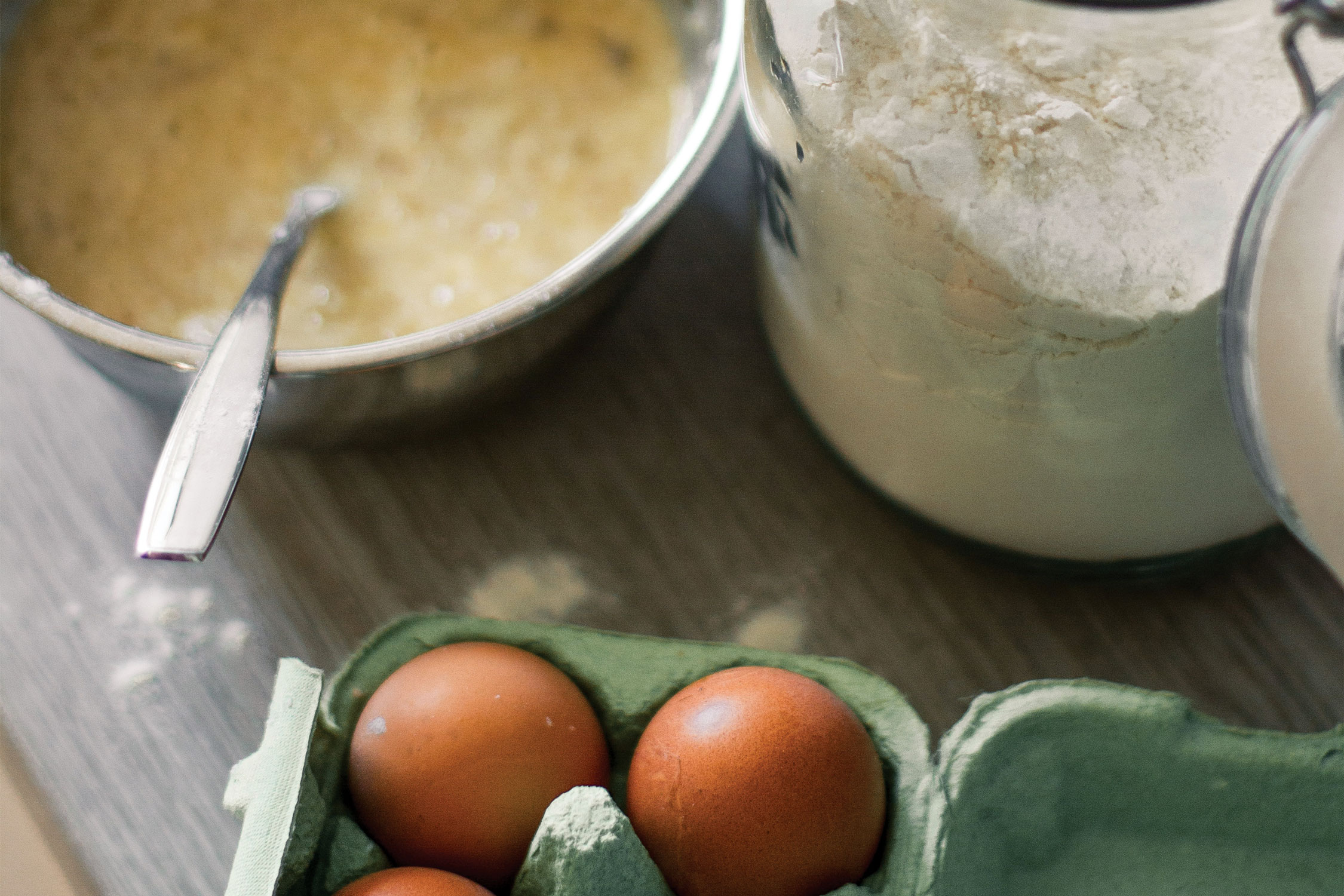 Tuesday, Jan. 15: Add protein to every meal
Many of us eat carb-rich breakfasts and protein-heavy dinners, but we should add protein to every meal. Studies have found that spreading out our protein intake may enhance weight loss and improve muscle health.
Instant fix: Add protein powder to everything from cookie batter and smoothies to soups and salad dressings—it can fit into whichever meal you happen to be eating next!

Plan ahead: Whisk an egg and add it to your morning oatmeal while you're cooking the oats. (Yes, it sounds weird, but it's actually great and adds 6 g of protein to your meal!)
Wednesday, Jan. 16: Boost your metabolism
Feel warm inside and manage weight this winter with capsaicin. It's the compound in cayenne and other peppers that gives them their heat. Studies have shown capsaicin helps burn calories and fat. MCT oil may also support weight management goals: Consumption of medium-chain triglycerides (rather than the long-chain triglycerides common in the American diet) has been linked with reduced calorie intake and modest weight loss.
Thursday, Jan. 17: Have a cuppa
The amino acid L-theanine, found in teas (especially green tea), may increase brain activity and cognitive function when we are trying to pay attention to important tasks at work or at home. Find yourself feeling stumped or distracted? That's your cue to put the kettle on.
Friday, Jan. 18: Kick insomnia
From post-holiday money worries to projects at work, many things can keep us up at night. Melatonin has long been the go-to supplement for sleep problems, but don't overlook 5-hydroxytryptophan (5-HTP). The brain converts it into serotonin, which may help with anxiety and sleep.
Monday, Jan. 21: Try noncaffeinated energy
Don't want the jittery effects of coffee but need a little energy boost on this Monday morning? Consider taking a ginseng supplement. Studies have suggested it may battle fatigue. Moringa oleifera is another supplement gaining popularity, although research is still in early stages. The leaves of this tropical plant are high in vitamins A and C and certain minerals, all of which are essential for energy.
Tuesday, Jan. 22: Stay hydrated
Just because it's not hot outside doesn't mean we need less water. Staying hydrated helps with digestion and removal of waste, improves physical performance, maintains healthy blood pressure, and keeps our skin healthy. Need a prompt? Every time you take a bathroom break, drink some water.
Wednesday, Jan. 23: Nab a nap
A 10-minute nap can dramatically improve productivity. Follow your circadian rhythm. The hours between 1 and 3 pm are the perfect time to catch a nap for many adults.
Thursday, Jan. 24: Try an outdoor activity
Physical activity levels tend to plummet with the thermometer. Burn calories and feel great with a sport after work today (or even during your lunch break). For example, a 150 lb adult burns 272 calories during 30 minutes of snowshoeing.
Friday, Jan. 25: Use the three-bite rule
You made it through the week; you deserve a healthy treat. Just remember: The first nibble of a treat sparks the taste buds, but every bite after that has diminishing returns of pleasure. Try the three-bite rule. This satisfies our cravings and lets us indulge without going overboard.
Monday, Jan. 28: Sip detox teas
If we've broken our three-bite rule over the weekend (no judgment!), detox teas may help flush our systems. Examples of herbal remedies include green tea, dandelion root tea, ginger root tea, and senna tea.
Tuesday, Jan. 29: Freshen the air
In the winter, our home or office air is up to 85 percent recirculated, causing a buildup of pollutants. Invest in an air filter or try Mother Nature's filters: Aloe and spider plants are just a couple of houseplants that filter out indoor pollutants.
Wednesday, Jan. 30: Recover with adaptogens
If we feel fatigued and run down as we trundle through the week, adaptogens—plant compounds that help us adapt to and avoid damage from environmental factors—may help. Examples include rhodiola and eleuthero.
Thursday, Jan. 31: Make eating veggies super easy
Find you're throwing away a lot of the veggies you buy? When you do your pre-weekend grocery run, wash and chop your veggies as soon as you get home. You'll be much more likely to eat them if they're all ready to go.
Instant fix: Dip your pre-cut veggies in a two-ingredient dip of Greek yogurt mixed with a little curry powder or caper brine.

Plan ahead: When you're planning your meals, choose recipes that can easily accommodate extra veggies, like soups and omelets.