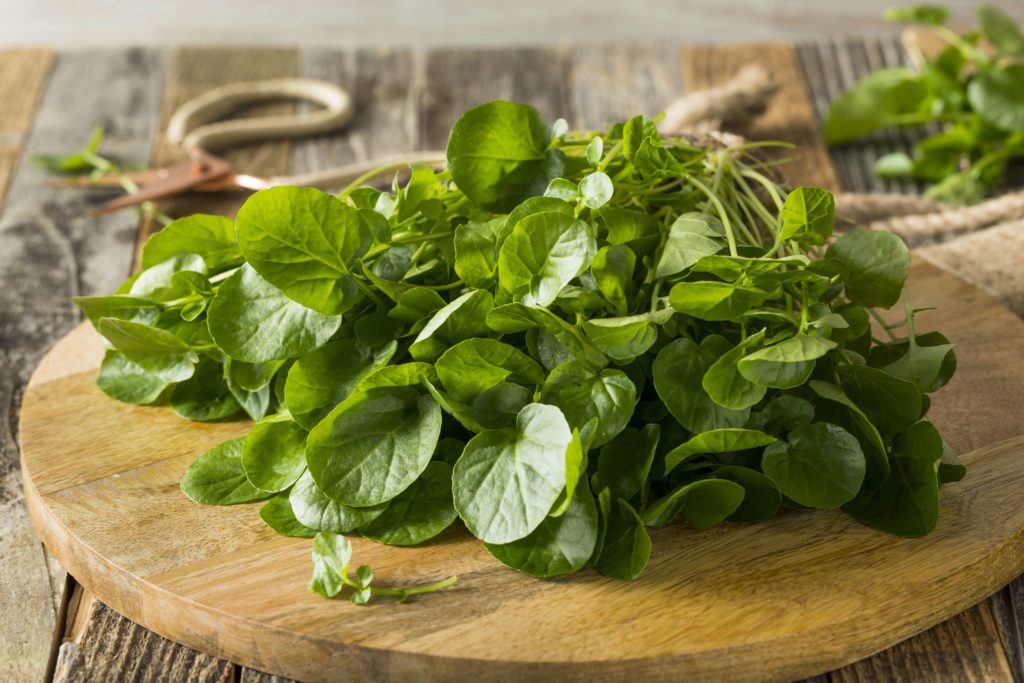 Baby kale. Though calcium- and antioxidant-rich, mature kale's robust and hardy texture makes it tough to eat raw; tender baby kale, however, is similar to arugula, with mild flavor and edible stems. Add it to tossed salads, or throw it into stir-fries during the last 30 seconds of cooking.
Try: Farro and Baby Kale Salad with Cumin-Orange Vinaigrette
Mâche. Possibly the oldest cultivated green—also known as lamb's lettuce and corn salad—mâche's sweet, nutty flavor is delicious whether raw or cooked. Pair with sharp flavors, such as raspberry vinaigrette or spicy radish slices. Use within a day or two of purchase.
Try: Apple, Raspberry, and Frisée Salad
Mizuna. A member of the mustard family, this feathery, subtly bitter Japanese green thrives in cold weather, making it a welcome early-spring green. Sauté with lemon and olive oil, go traditional and stir into brothy udon noodle soup, or use in salad.
Try: Mizuna Salad with Cumin-Roasted Cauliflower
Watercress. Often found growing wild near running water, this peppery green is typically stored in water-filled bins on grocery shelves. The small, crisp leaves are chock- full of bone-strengthening vitamin K and vitamin C. Tuck into sandwiches or salads, or use in place of parsley.
Try: Watercress, Edamame, and Fennel Salad