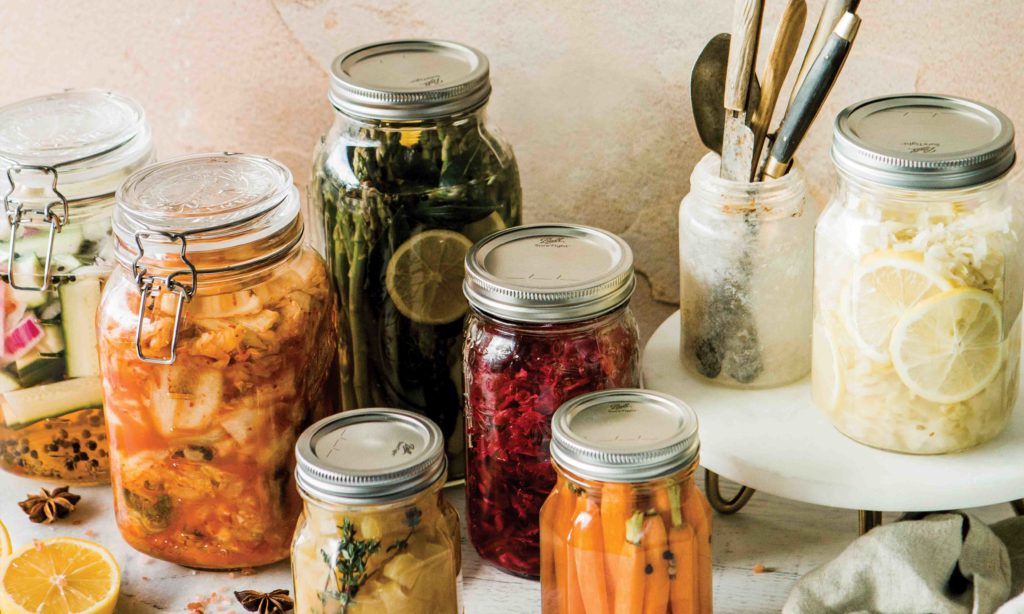 Before the age of refrigerators, fermentation was used as a method of food preservation. Going back to the basics
by fermenting food at home allows you to reconnect to the origin of your food and profit from diverse colonies of live bacteria that are part of the fermentation process.
"It's empowering for people to ferment for themselves," says Sandor Ellix Katz, author of The Art of Fermentation. But before you grab the salt and start shredding cabbage, read these tips from Katz.
Don't buy expensive equipment
Wide mouth glass jars are often the only accessory you need. Kimchi, kefir, and sourdough can all be made using this basic vessel.
Start off with veggies
Katz recommends starting off with a recipe for fermented vegetables, which are simple and delicious. Follow your recipe, but keep in mind that it is best to aggressively hand-squeeze the vegetables after you chop and season them. This softens them and makes them easy to submerge in their own juices for jarring.
Keep outside temperature in mind
Bacteria work at different rates depending on the outside temperature—during a heat wave, foods will ferment much more quickly than they will during the middle of winter. Refrigeration will halt the fermentation process entirely. Once you start on your fermentation journey, the sky is the limit—Katz is consistently amazed by the new ferments he encounters, like sauerkraut fermented with vanilla beans!