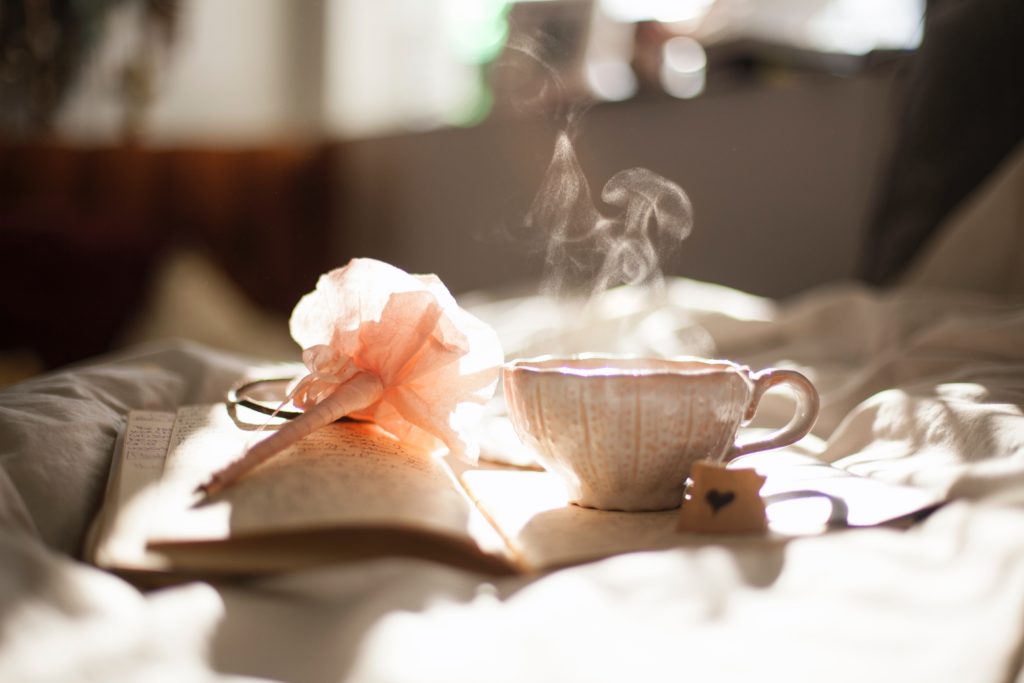 In November, you likely give thanks over a bountiful Thanksgiving table. But gratitude needn't come just once a year.
In fact, studies suggest that being grateful often improves overall well-being, fosters a positive outlook, and may even encourage exercise and self-care.
Use these seven ideas to practice gratitude. Every. Single. Day.
Write down three things you were grateful for that day before falling asleep.
Compliment a colleague on their work performance.
Give thanks for the present moment by pouring a cup of tea; then savor its smell and taste and the warmth of the mug.
Cook a meal for a friend, family member or partner whom you love.
Snuggle your cat or dog (or volunteer at the animal shelter once per week if you don't want to own a pet).
Give thanks to the earth by recycling, and by composting your cooking scraps.
Call your mom often!
If tea's not your thing, whip up one of these six healthy hot drink recipes. You'll definitely feel grateful for their warmth and deliciousness.