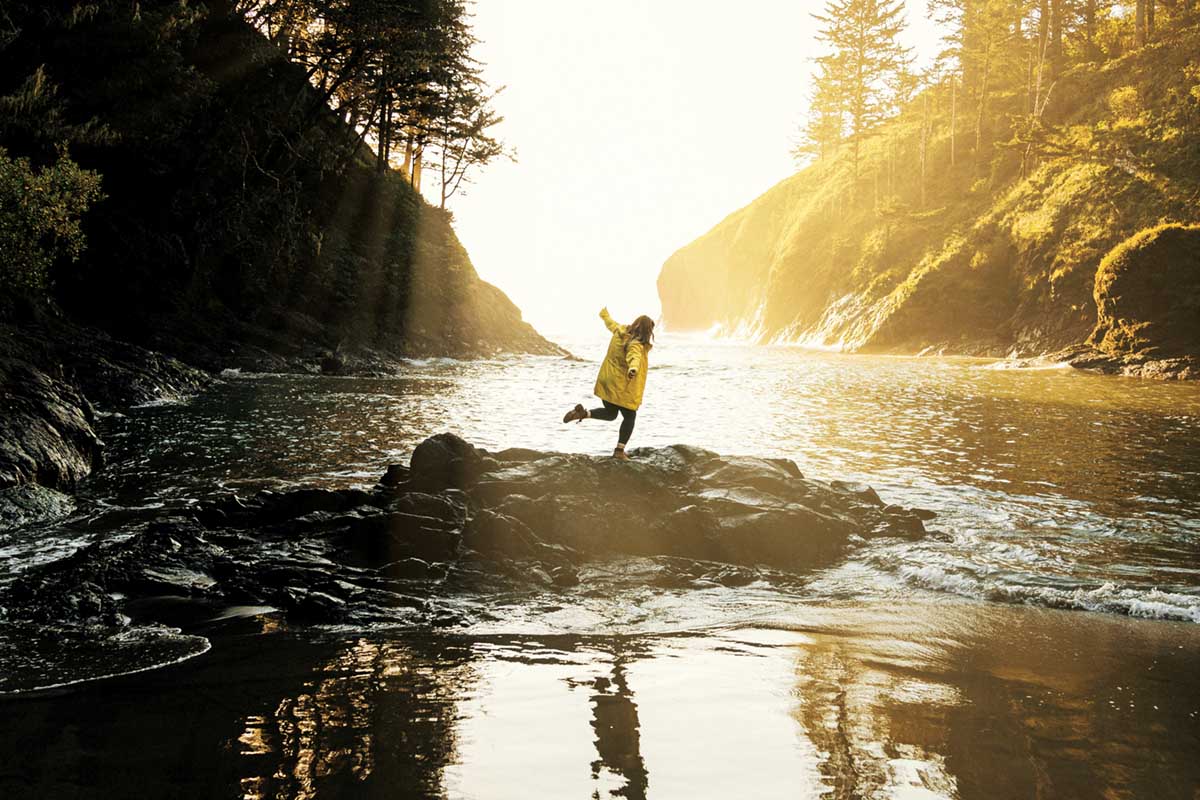 As the days shorten and the weather cools, physical activity often falls by the wayside, and we retreat indoors to curl up with a book or binge-watch a few shows. Yet the end of summer doesn't have to mean the end of your fitness routine. Here's how to keep moving.
"We come off this high at the end of summer thinking, 'I'm always going to feel this good!'" says Ontario-based wellness expert Sonia Jhas. "And then we hit this slump that starts, quite insidiously, in the fall."
The natural response to this loss of momentum, she explains, is sometimes to "take drastic measures to fix it"—which may not feel good in the long run—or enter full hibernation mode.
But there's another way to navigate the fall transition, says Jhas, author of I'll Start Again Tomorrow (And Other Lies I've Told Myself).
By accepting that fall may shift how we feel, she says, we can plan ways to stay active and motivated—before colder weather hits.
Embrace mini-workouts
While you can get exercise by hitting the gym for an hour or going for a long run, smaller amounts of physical activity count too.
Research shows that multiple five- to 15-minute bouts of movement throughout the day offer similar fitness benefits to a single longer session. And with vigorous activity, health benefits start to accumulate at just 15 to 20 minutes per week.
But activity doesn't have to be vigorous: mini-workouts of any intensity "can build to more of a routine and a better foundation," says Jhas, which will "carry us through the darkest parts of winter."
Daily movements

Here is some inspiration for moving throughout the week.
Weekdays

Warm up, work out, and stretch.
Brisk walk to/from work or school and during lunch.
Break up periods of sitting with walking, yoga, squats.
Walk during phone calls.
Do gentle stretches while reading or watching a show.

Weekends 

Get outside with family or friends for a hike, bike ride, or quick game.
Park farther away when shopping.
Pick your own apples or pumpkins.
Try a walking tour, dance party, bowling, or laser tag.
Brisk-walk with family or friends before dinner.
Wind down in the evening with gentle stretches.
Use what you have
One of the great things about physical activity is it doesn't require much equipment. Jhas recommends starting with just a few tools, such as free weights and a floor mat. Then it's about doing movements that help build strength and boost your metabolism, she says.
For strength, try bodyweight exercises such as push-ups, squats, and pull-ups. Add in some burpees, jumping jacks, or mountain climbers for more cardio.
You can also challenge yourself with everyday objects: cans of soup or a jug of laundry detergent for weights, a towel as a resistance band, or stairs for incline push-ups.
Keep in mind that all movement counts; so if you want, clean your garden, play in the backyard, rake leaves, or learn line dancing!
Get outside in nature
While a home gym can keep you moving, Jhas also encourages people to get outdoors. "It may not be the same [amount of] exercise you were getting during the summer," she says, "but you can still maintain a positive relationship with being outside."
This could be as simple as a 15-minute walk. Or for a longer workout, try 10 minutes each of bicycling, skipping rope, and bodyweight exercises at the park.
Focus on finding what you enjoy. "It's really challenging to commit to doing things that don't feel good," says Jhas.
Time outdoors can also support your other activities, including those you do indoors. "There's a way to use the fall season to build up strength, fitness capacity, and cardio conditioning so we have a better baseline going into the winter," says Jhas.
Reset your clock

Spending time outdoors in natural light can reset your body's internal clock, which can help you sleep better and improve your mood.
Try hiking and camping
While any kind of outdoor activity can boost your mental health, hiking offers an extra cardio challenge and works the legs, glutes, and core, especially when done on hills and uneven terrain.
If you're new to hiking, start slowly and gradually increase the length, time, and difficulty of your hikes. In addition, group hikes can motivate you to get outside on cooler days.
Camping in the fall is another way to commit to being in nature. It also gives you a basecamp from which to explore by foot, bike, or boat.
No matter how you choose to be active this fall, know that you'll feel better while moving.
"[Physical activity] really does alleviate some of that darkness that we feel both outside and inside our bodies throughout the fall and winter seasons," says Jhas.