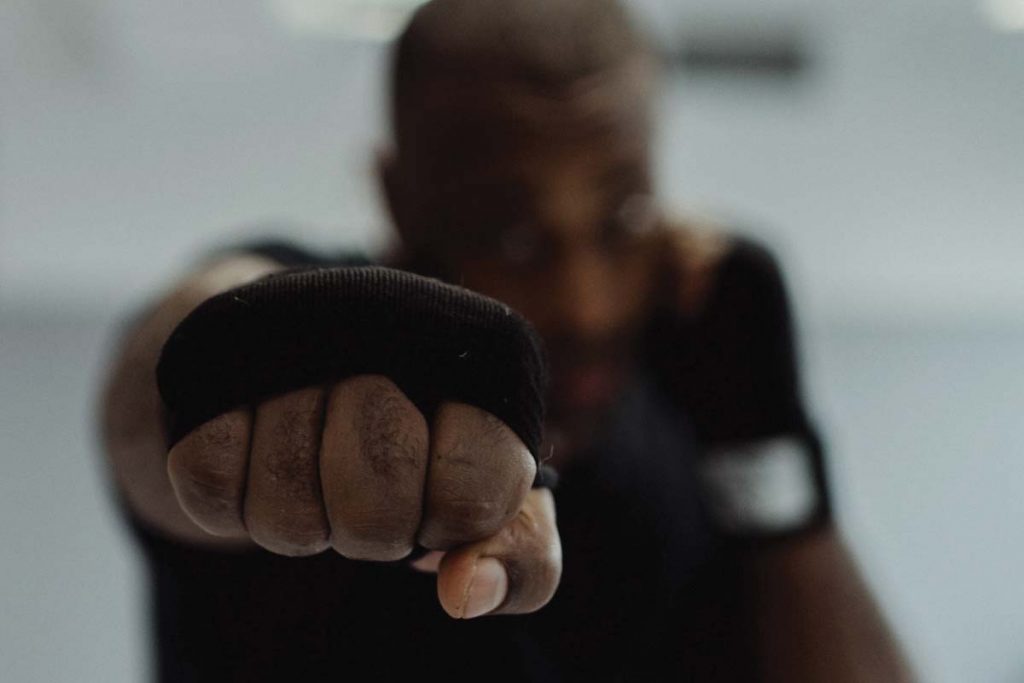 Needless to say, there are a lot of people who have management issues. By this we don't mean how we juggle work tasks with pressing family matters, but instead how blood sugar levels are controlled. Given that so many Americans live day to day with blood sugar levels that are dangerously high and not properly managed, it's clear that preventive strategies cannot be overstated.
While blood sugar management is important to overall wellness in a variety of ways, including undeniably lowering the chances of developing diabetes, balanced blood sugar also helps support stable energy, mood, and brain functioning.
Food really matters
What may surprise some people is just how important a role the food we eat (or don't eat) plays in the prevention or management of diabetes. There are just too many studies out there now linking diet with diabetes prevention and progression for us to ignore.
In particular, emerging research suggests that a plant-based diet with a focus on nutrient-dense foods is especially effective. "Whole plant foods are packed with fiber that works wonders with blood sugar regulation and phytochemicals to help fight chronic inflammation," says Debbie Fong, a registered dietitian with Aroga Lifestyle Medicine.
In fact, a recent study found that adopting a plant-forward diet when we're younger can be protective against developing diabetes as we age. In contrast, data suggest that higher meat intake, particularly red meat and processed meats such as hot dogs, can raise the chances of developing diabetes.
But not all plant-based diets are created equal. To better aid with diabetes concerns, including insulin resistance and blood glucose levels, you've got to focus eating efforts on whole foods, including vegetables, legumes, fruits, whole grains, nuts, and seeds.
What are UPFs and why should you avoid them?
There's nothing wrong with including some minimally processed plant-based foods in your diet (we're talking about foods such as tofu, frozen vegetables, and unsweetened nondairy milks), but you most certainly want to limit what are known as ultra-processed foods—UPFs.
These items undergo multiple industrial procedures and are combined with one or more ingredients such as sugars, questionable fats, emulsifiers, food coloring, and artificial flavors that are all used to alter taste, texture, and shelf life. You end up with a product with more calories than nutrition.
Higher intakes of UPFs significantly raises the risk for type 2 diabetes. Of concern, a greater avoidance of animal-based foods in favor of a vegan or vegetarian lifestyle can increase the consumption of these highly engineered foods, a concern that is prompting nutrition scientists to call for more research.
Carbs are not the enemy
If you're diabetic or prediabetic, you don't need to shun all carbohydrates. A Harvard University study found that swapping 5 percent of calories from saturated fat in a diet for high quality carbohydrates such as whole grains is associated with a lower risk for diabetes.
"Not all carbs are created equal," Fong says. "Refined carbs make type 2 diabetes worse, but unprocessed or complex carbs can help treat the root cause, not just the symptoms, of type 2 diabetes."
She calls out legumes, whole grains, vegetables, nuts, seeds, and even fruits as diabetes-friendly sources of plant-based carbs. The healthiest carbohydrates are those found where nature puts them. The harmful carbohydrates are often ingredients in processed foods made with refined carbohydrates (white flour, white rice, potato starch, and so forth) and items with concentrated simple sugars, including soda and fruit juices.
The BIG 8
Instead of highly processed packaged foods, reach for these better-for-you plant-based foods to show diabetes the door.
Whole fruit
Individuals who consumed at least two servings of fruit every day, in a recent study, had a 36 percent lower risk of developing type 2 diabetes, as well as greater measures of insulin sensitivity, compared with those who consumed less than half a serving of fruit daily.
The same benefit was not found for fruit juice consumption. The dynamic duo of antioxidants and fiber in berries, apples, and pears can help keep sugar levels steady.
Lentils
Supplying about 15 grams of fiber per cup, lentils are a plant-based powerhouse with proven benefits for enhancing blood sugar control. Fiber helps slow the absorption of sugar into the bloodstream, improving blood sugar regulation.
Peanuts
A recent study conducted at Pennsylvania State University discovered that those with elevated fasting blood sugar, a definite risk factor for diabetes, who ate a single serving of peanuts (about 1 oz/28 g) as an evening snack had improved blood sugar levels in the morning. The combo of protein and fat in inexpensive peanuts makes them a sugar-stabilizing snack.
Cinnamon
In people with prediabetes, compounds in cinnamon improve blood sugar control when eaten in a meal with carbs and, in turn, could slow the progression to full-blown type 2 diabetes, according to a recent Journal of the Endocrine Society study.
Oats
People who ate the most whole grains, including oatmeal, were at the lowest risk for developing diabetes, according to a recent review of data from the massive Nurses' Health Studies and the Health Professionals Follow-Up Study that was published in the British Medical Journal.
Spinach
British investigators recently determined that eating 1.35 servings (about a cup and a half) per day of nutrient-dense leafy green vegetables, such as spinach or Swiss chard, is associated with a 14 percent reduction in the risk of developing type 2 diabetes compared with consuming only 0.2 servings.
Tempeh
A research review published in the journal Nutrients suggests that a greater intake of plant-sourced proteins such as tempeh, tofu, and lentils could be protective against developing type 2 diabetes.
A separate investigation in Nutrition, Metabolism & Cardiovascular Disease found that adults with prediabetes who had a high-protein diet for six months had greater prediabetes remission rates. Protein will help minimize blood sugar spikes since it slows down the digestion of your meal or snack and will also work to squash hunger.
Chia seeds
These salubrious seeds are a good source of soluble fiber that, as it's digested, attracts water to form a gel-like substance with food, which in turn slows down digestion to promote steadier blood sugar levels and improved satiety to help with weight management.