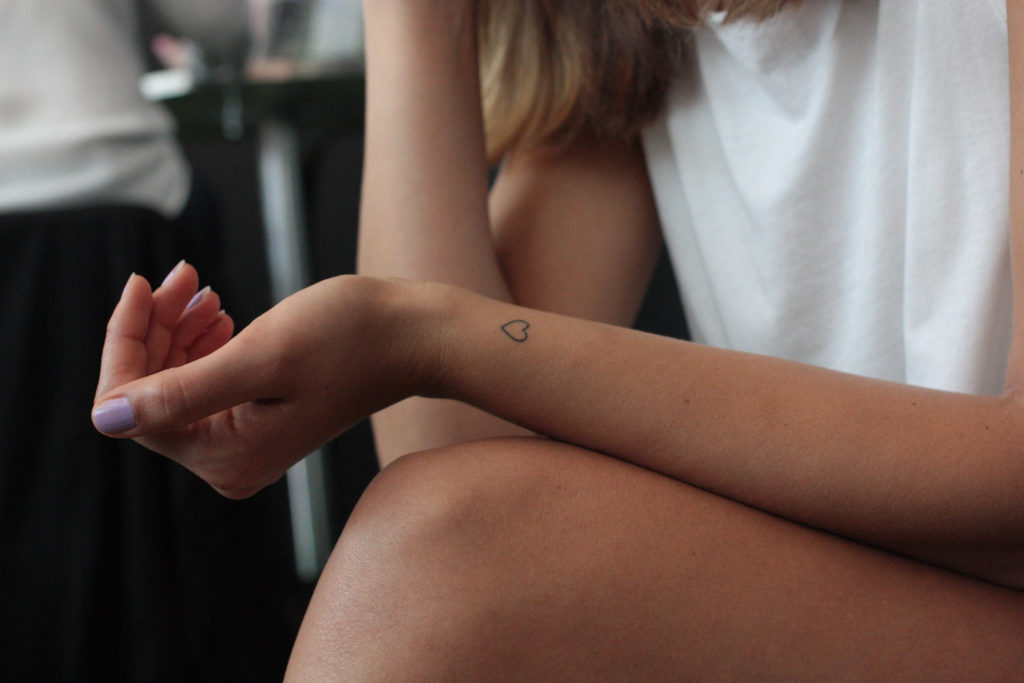 Don't overstress about stress: A little bit of stress can be a good thing, making you stronger and more resilient. But too much can harm your mind and body—in more ways than one. Often, psychological turmoil that manifests as physical symptoms ultimately appears on the surface: your skin. Concerns range from acne and rosacea to accelerated signs of aging and even susceptibility to allergies and inflammatory diseases.
Luckily, you can address many of these issues by assessing your lifestyle and making simple, necessary changes to the foods you eat, the skin care products you use and, most important, the ways you quiet your mind. Tackle these three skin-damaging culprits to get your glow back.
1. The stress hormone
There are a host of visible and invisible connections between stress and skin health (beyond those frown lines … smile, darling!). It starts with a hormone called cortisol. You may have heard of it; or, at the very least, you've felt its presence when it rears its ugly head as deadlines pile up or life just isn't going according to plan.
That's because during stressful times, your body's cortisol production surges. "This may increase the skin's oil production, making you prone to acne," says Christina Smitley, a board-certified family nurse practitioner at Advanced Dermatology, P.C., with locations across New York and New Jersey.
Cortisol also attacks collagen, the main protein that keeps your skin looking fresh and taut. In addition, research shows that stress leads to inflammation that often triggers psoriasis, acne and atopic dermatitis. (Note: Inflammation increases cortisol, too … noticing a pattern?) To top it off, stress can inhibit wound healing and cause dryness that accelerates skin aging.
---
What to do: Keep mood balanced and stress in check with meditation or yoga, time with family and friends, hobbies, good nightly sleep and exercise such as dance or running. Take collagen supplements, and use skin care products that contain ingredients such as vitamin C and peptides, which promote collagen production. Tackle skin issues like acne and psoriasis with potent natural ingredients such as thyme, manuka honey, witch hazel and homeopathic remedies.
2. Gut imbalance
Scientists now know that everything from immunity to inflammation is anchored to the balance of trillions of intestinal bacteria, known as your gut microbiome. Stress wears on the microbiome, and the results can appear on your face. "The 'gut-brain-skin axis' is a theory that stress and anxiety lead to intestinal permeability," says Smitley. "This fosters microbial imbalance, which then leads to inflammation in the skin, which in turn may produce or lead to flares of acne, rosacea, eczema, psoriasis and alopecia [hair loss]." Recent studies tie anxiety-related digestive conditions, including small-intestinal bacterial overgrowth and inflammatory bowel disease, to rosacea specifically.
That's where probiotics and prebiotics play an important role, says Smitley. "Certain strains, such as Lactobacillus rhamnosus and L. acidophilus, along with Bifidobacterium bifidum, may reduce acne, rosacea, atopic dermatitis reactions and eczema flares, as well as protect against photo [sun] damage and aging." Remember: Probiotics need prebiotics to function properly, so choose foods and supplements accordingly.
---
What to do: Down probiotic-rich miso, kefir, kombucha and other fermented foods and beverages. Complement those with prebiotic- rich foods, including chicory root, garlic, onions, asparagus, dandelion greens and leeks. Consider probiotic and prebiotic supplements to fill in the gaps. (Some topical skin care products tout probiotic function, but we're still waiting on the science to confirm they're legit.) Use a gentle daily cleanser and exfoliate regularly to keep skin smooth and prevent irritation.
3. The daily grind
When you're stressed or frazzled, it's tempting to indulge in bad food choices—but fatty, fried, sugary foods and simple carbs, not to mention booze, won't do your complexion any favors. Research shows that a high-glycemic diet, in particular, is a clear-skin enemy.
Stress also can sap your body of key nutrients, including B vitamins and vitamin C, that contribute to glowing skin, strong nails and silky hair. Plus, when you're distracted or have too much going on, you may slack off your water intake and your skin care regimen, which can throw your skin into survival mode and lead to breakouts. And don't forget beauty sleep: More z's equals more collagen production, which equals better-looking skin (and a clearer mind).
---
What to do: Eat tons of fruits and veggies daily (start with a boosted morning smoothie). Take a multivitamin to make sure you're getting all key nutrients. Sip on hydrating lemon water or green tea throughout the day, and have a soothing cup of tea before bed.
Focus on natural, plant-based beauty products that are gentler on your skin than harsh chemicals.